Kitesurfing in Morocco - find your perfect Kite Spot
Morocco is a dream destination for kitesurfers looking for an exotic and unique experience. The famous coastal town of Essaouira, with its steady winds and long, sandy beaches, is one of the best kitesurfing spots in the world. Other popular spots include Dakhla, with its expansive lagoon and wave conditions, and Moulay Bousselham, with its flat water and onshore winds. Morocco also offers a rich culture, delicious cuisine, and stunning landscapes, making it an ideal destination for any kitesurfing enthusiast.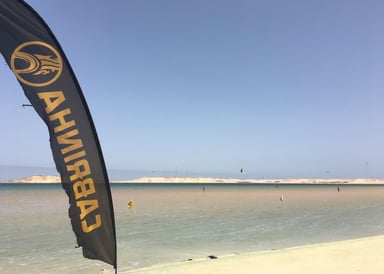 Morocco - Dakhla Speed Spot
The Kitesurfing Speed Spot in Dakhla is probably the best known freestyle Kiteboarding Spot in Morocco, with a huge area of butter flat water at low tide, and pumping wind almost every day during the season. The wind blows directly offshore so it's not a beginner Kite Spot, you need to at the very least be able to kitesurf upwind, and being comfortable with how to self rescue is definitely helpful too! If you come from one of the kite accommodations some offer a boat rescue service but not all, so it's worth checking how it works before you head out Kitesurfing in Dakhla Speed Spot. It's a stunning and remote spot in the middle of the desert, but it's amazing and there's a good reason for its popularity.
The easiest way to get to Dakhla - Speed Spot for Kiteboarding is with a boat, 4x4 or get a ride with a tractor out to the spot, just remember the tide will come in at some point so leave any belongings in a high and dry place. You can also just kite over to speed spot, it will just require a bit of a downwind and then upwind slog but it's very doable.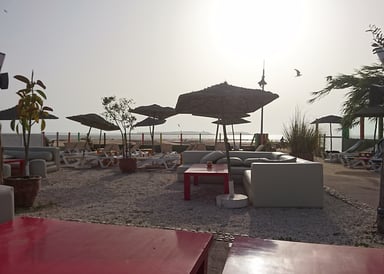 Morocco - Essaouira
Located in the western region of Marrakesh-Safi, Essaouira is a beautiful city on the coast of the Atlantic Ocean, and a prime kitesurf spot. For a long time, the city has remained the main anchorage in the Moroccan region. The legendary rock guitarist Jimi Hendrix wrote his song "Castle Made Of Sand" after visiting Essaouira. In fact, this place famously hosted the first kitesurfing competition in 1997. So, naturally, you can say that Essaouira is historically famous as a kite spot. In recent years, many enthusiastic kitesurfers travel there to enjoy their kiteboarding adventures or simply watch mesmerizing kites soaring the sky.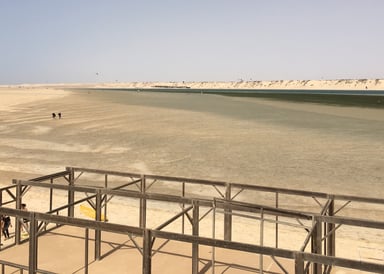 Morocco - Dakhla Main Spot
The Dakhla Main Kite Spot is a very well known Kite Spot where most time europeans enjoy their passion during all year. There are serves ingenious kite conditions on around 330 kitebare wind days. The 4 kilometers of paradise for freestylers and shallow water fans, where you can either kite or book a transport. The wind is offshore, so do not go out alone.