Kitesurfing in Mauritius - find your perfect Kite Spot
Mauritius is a tropical paradise that offers some of the best kitesurfing in the world. With its crystal clear waters, white sandy beaches, and consistent trade winds, this island nation is a must-visit destination for any kitesurfer. The lagoons and reefs surrounding the island provide perfect conditions for beginners and experienced kiteboarders alike. Whether you are looking for flat water or waves, Mauritius has it all. Do not miss the chance to experience this unforgettable kitesurfing destination.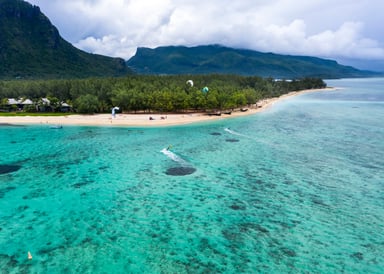 Mauritius - Le Morne
Le Morne on the Southwestern tip of Mauritius offers a fantastic flat water lagoon and waves ranging from beginner friendly to pro kitesurfers only. With so much kitesurfing variety and steady wind making it perfect for all levels of kitesurfer, plus a stunning location and luxurious hotels it's no wonder kitesurfers flock here year round. Le Morne and Mauritius as a whole is a well known honeymoon destination so the prices can be higher here than some other kite spots, but the quality of service and the amazing kitesurfing conditions make it more than worthwhile.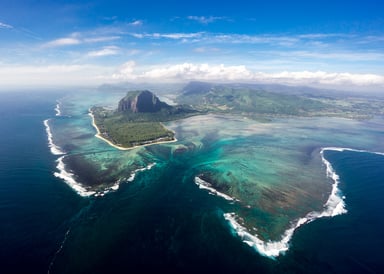 Mauritius - Bel Ombre
Bel Ombre, a hidden jewel located in the south-west of Mauritius, offers kitesurfing enthusiasts a true paradise for their favorite sport. With its spacious lagoon providing protected flat water on the inside and exciting waves further out on the reef, this kite spot caters to riders of all skill levels and riding styles. In this feature, we will delve into the wind conditions, surrounding attractions, transportation options, and essential information to ensure an unforgettable kitesurfing experience in Bel Ombre.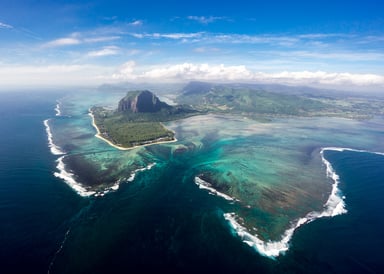 Mauritius - Anse La Raie
Anse La Raie Kite Spot is getting more popular as Mauritius gets explored further and people venture away from the well known spots in Le Morne. Offering a huge lagoon thanks to the barrier reef 2.5km offshore, this is a great spot for anyone not comfortable kitesurfing in the waves, or who wants flat water to practice their latest and greatest freestyle tricks. There are a couple of wave spots breaking over the reef here, which are nice to ride but the reef is shallow so better left to those with more kitesurfing experience!
Mauritius has been a popular kitesurfing and honeymoon destination for years now, so there are various options for all your kitesurfing needs, just be prepared that the prices can be a little on the higher side when compared to some other island destinations. It's also less of a solo traveller destination, and tends to attract more families, groups and honeymooners, so bear that in mind.