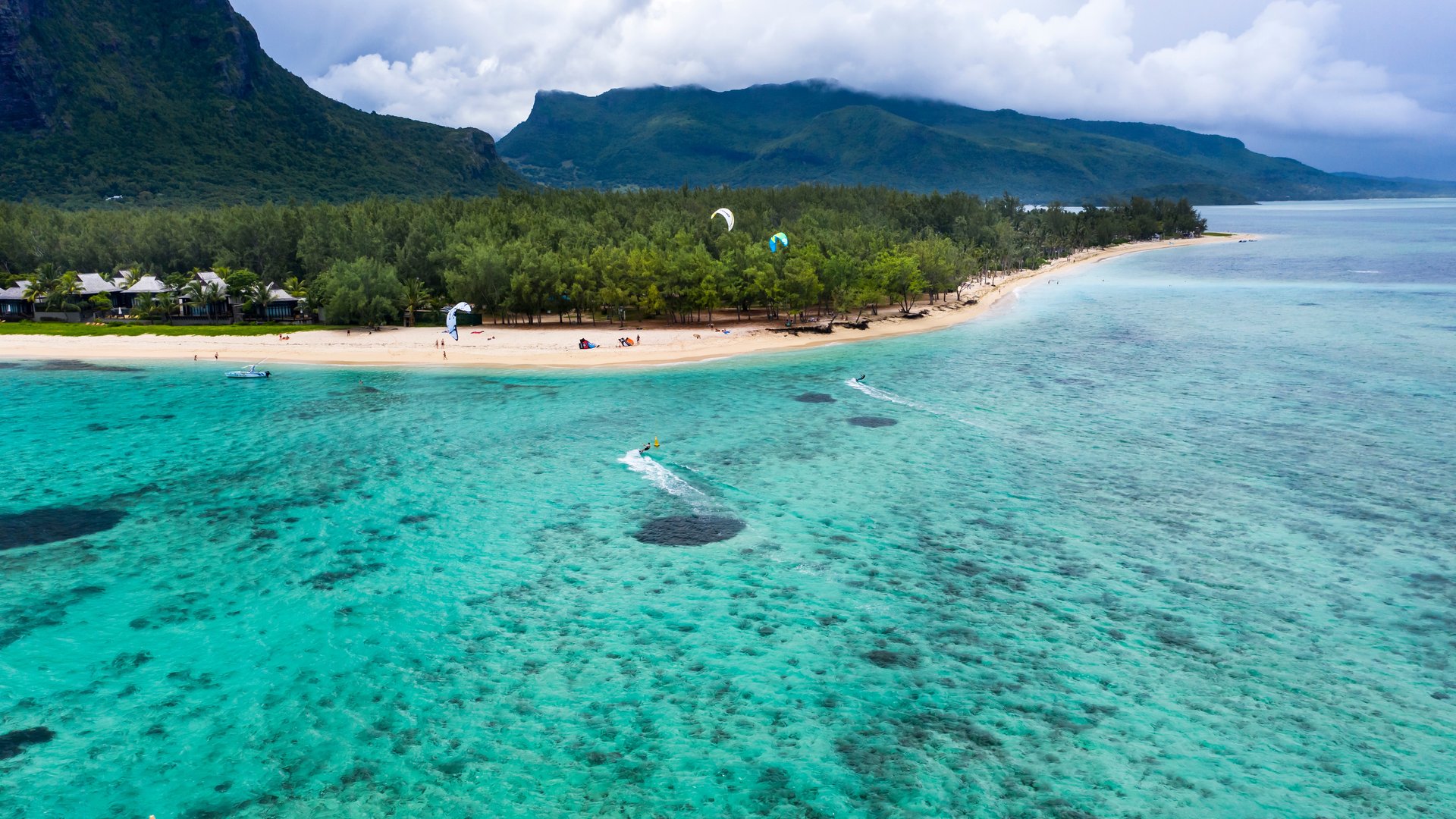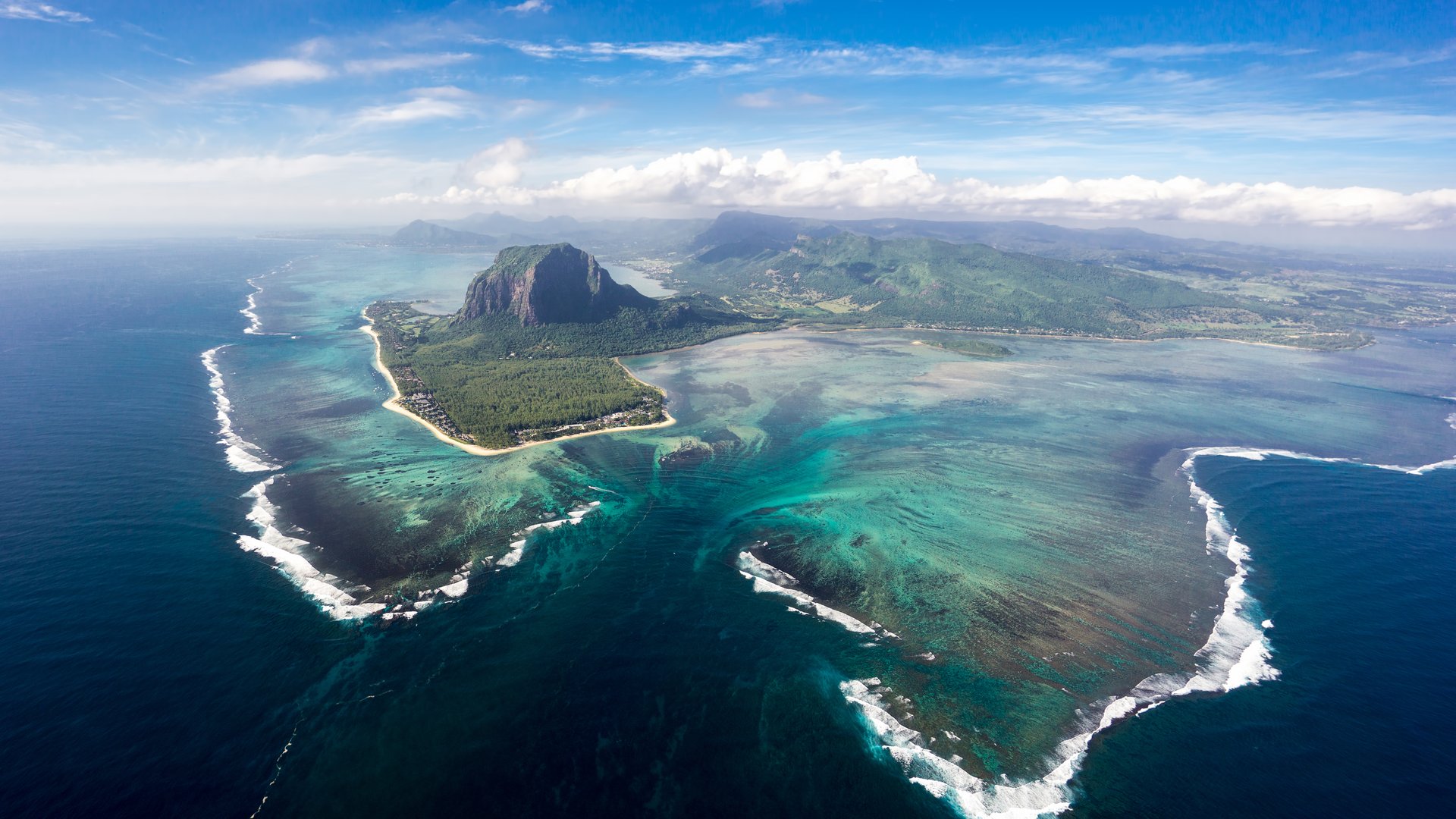 Le Morne Kitesurf Spot in Choisy
Africa Kiteboard Spot in Mauritius
Le Morne on the Southwestern tip of Mauritius offers a fantastic flat water lagoon and waves ranging from beginner friendly to pro kitesurfers only. With so much kitesurfing variety and steady wind making it perfect for all levels of kitesurfer, plus a stunning location and luxurious hotels it's no wonder kitesurfers flock here year round. Le Morne and Mauritius as a whole is a well known honeymoon destination so the prices can be higher here than some other kite spots, but the quality of service and the amazing kitesurfing conditions make it more than worthwhile.
Kitesurf nearby
Kitesurf Schools
Coming soon
Le Morne
beginner, sandy beach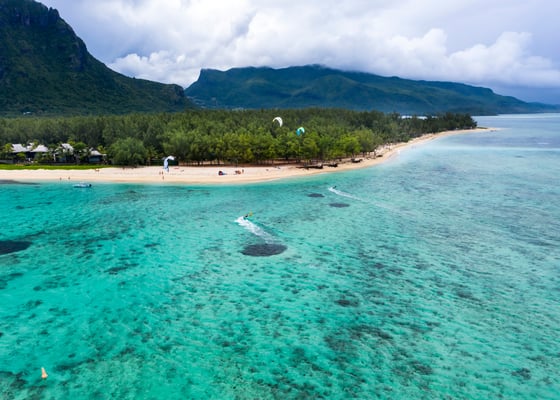 Le Morne Kitesurfing wind conditions
The wind in Mauritius can blow at any time of year, but the trade winds blow between June and November giving you the best chance of kitesurfing every day. This is also when the swells build up in the Indian ocean so it's the best time for the reefs to start firing! This is winter in Mauritius and the air temperature will be somewhere between 21-25?. During the Mauritian summer it can get up to 30+? but the wind is not as consistent at that time of year.
If you are kitesurfing in the lagoon or learning to kitesurf the water will be nice and flat, maybe a little choppy in the middle. If you choose to head out to the reefs you'll find various wave spots, some which are very beginner friendly with deeper reef and gently rolling waves, but others which are really only for advanced kitesurfers only. Just don't end up at One Eye if you aren't ready for it, this wave breaks fast over a shallow reef and the current is strong, so on big days it's best avoided unless you know what you are doing! The local kite schools and guides can show you around the spots and help you out with what might suit your riding level.
ride type

freeride
freestyle
hydrofoil
wakestyle
wave

skill level

beginner
intermediate
advanced
professional
Wind Stats for Le Morne Kiteboarding
Around the Kiteboarding Spot Le Morne
As mentioned above, Le Morne is a honeymoon destination and not exactly a lively party scene, but there are plenty of daytime activities including fishing, golf, beach volley, cycling, snorkeling, stand up paddling, sailing, diving, horse riding, and kayaking, so you shouldn't get bored!
Failing that, why not hike up Le Morne Brabant, the mountain overlooking the spot, where you'll also discover a UNESCO world heritage site commemorating a historic sanctuary for runaway slaves. There's an incredible history to be found here as well as all the phenomenal kitesurfing.
camper parking

Not allowed, but possible

emergency

A medical center
A rescue service
Kite repair
How to get to Le Morne and how to bring it about while you're there
Sir Seewoosagur Ramgoolam International Airport (MRU) is the airport you'll want to fly to, and from there the transfer to Le Morne is around an hour. The best bet is to organise a taxi via your accommodation. You won't need a car if you are staying at a hotel in Le Morne as you can generally kitesurf directly in front, and if you are learning to kitesurf then your school will be able to organise a shuttle for you to the lagoon if necessary.
Notice
The currents, tides and waves at this Spot should not be underestimated.
Not exactly what you are looking for? Use our Kiteboarding Spot Search to find your perfect Kite Spot now!
Wind Forecast for Le Morne Kitesurfing