Kitesurfing in Mozambique
Kitesurfing in Mozambique - find your perfect Kite Spot
Mozambiques crystal-clear waters, pristine beaches, and consistent winds make it a dream destination for kitesurfing enthusiasts. From the tropical paradise of Pemba to the remote Quirimbas Archipelago, Mozambique offers endless kitesurfing opportunities. Glide through the waves, explore the untouched coastline, and immerse yourself in the vibrant culture of this African gem. Don not miss out on the adventure of a lifetime - come kitesurf in Mozambique!
Kitesurf nearby
Kitesurf Schools
Coming soon
Vilanculo
beginner, sandy beach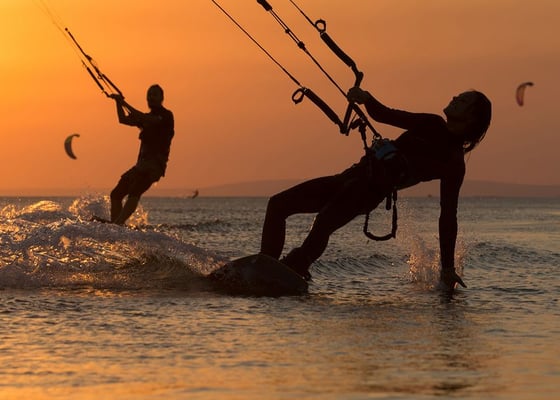 Best Beginner Kitesurf Spots in Mozambique
Mozambique - Vilanculo
Mozambique has been growing in popularity among kitesurfers in recent years, and Vilanculos is one of the Kite Spots which has put itself on the map early on. With stunning turquoise lagoons and trade winds blowing for nearly 8 months of the year you've got a decent chance of scoring epic kitesurfing conditions if you visit in season! The kite spot at Vilanculos is a flat water spot, with large areas of waist deep crystal clear water and various sand bars creating perfect freestyle kiteboarding conditions at low tide. There are also some waves on the outside but generally better to take a boat out with you for safety and maybe do a big downwinder.
Mozambique is a stunning country with plenty to explore other than kitesurfing if you are feeling adventurous, but don't come expecting a simple package holiday as it's not a big built up tourist location. There is an incredible amount of beauty in the country for those willing to look for it, and the stunning natural landscape makes it a photographer's dream.
Top Wave Kiteboarding Spots in Mozambique
Lagoon Kiteboarding Spots in Mozambique