Kitesurfing in Oman - find your perfect Kite Spot
Oman is an ideal spot for kitesurfing, with reliable winds and shallow, flat water lagoons perfect for beginners. There are many spots to choose from, including Masira Island, Ras al Hadd lagoon, Muscat's Kite Beach, and Turtle Beach. Transport from the airport can be arranged. Nightlife and other activities are limited in Oman, but the country is Muslim-majority, so be sure to be aware of the cultural norms when you are there. Kiteboarding spots include Kite Beach, Sawadi Beach, Quryatt, Ras al Hadd, Al Ashkharah, Maghlah, and Bar.
Kitesurf nearby
Kitesurf Schools
Coming soon
Sawadi Beach
beginner, sandy beach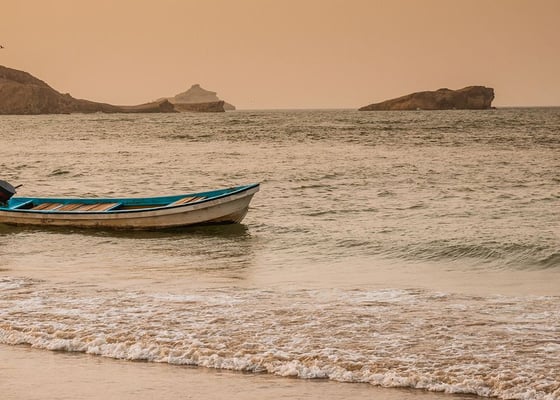 Sur Masirah
beginner, sandy beach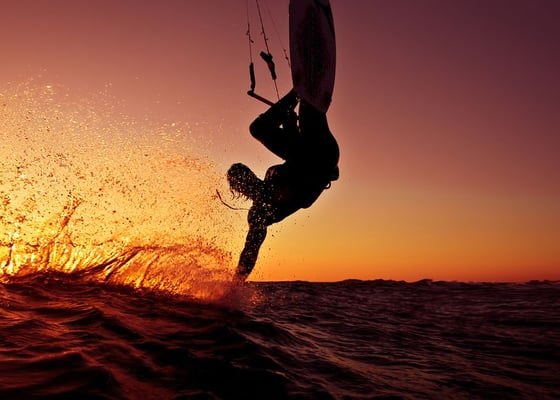 Best Beginner Kitesurf Spots in Oman
Top Wave Kiteboarding Spots in Oman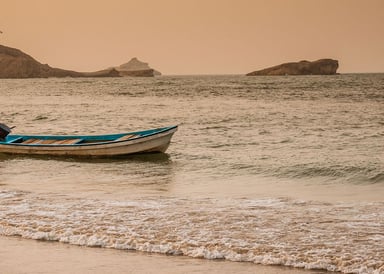 Oman - Sawadi Beach
Sawadi Beach Kitesurf Spot, near Barka, is a well-known holiday destination in Oman for locals and foreigners alike. Many travelers head north of Muscat because of the wide range of water sport activities nearby this excellent kite spot, so on top of some great kiteboarding you can also do diving cruises to the nearby Damanyat Islands.
The open and vast beach stretches several kilometres in both directions, allowing you to take long sunset walks. The area is dotted with high end hotels so it's definitely more suited to a resort style kite trip, where you enjoy the luxury of your accommodation on the beach and kitesurf out in front of the hotel.
Lagoon Kiteboarding Spots in Oman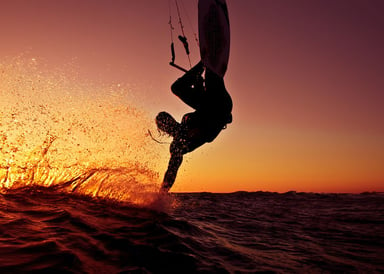 Oman - Sur Masirah
Masirah Island is Oman's largest island, with 12,000 inhabitants. The island is mostly hilly, especially on its east side. The beaches are flat and filled with white coral sand. You can catch sights of camels walking around here and there on the beach. Among the desert area, you can find patches of oases in the mountain valley, locally known as oases. The sunrise will make the stunning lagoon shine in all kinds of colors. Most of the establishments are concentrated in Ras Hilf, north of the island. The main business of the island is fishing. You can vibe around and stroll through the markets of Ras Hilf to haggle and buy freshly caught fish and experience the traditions.