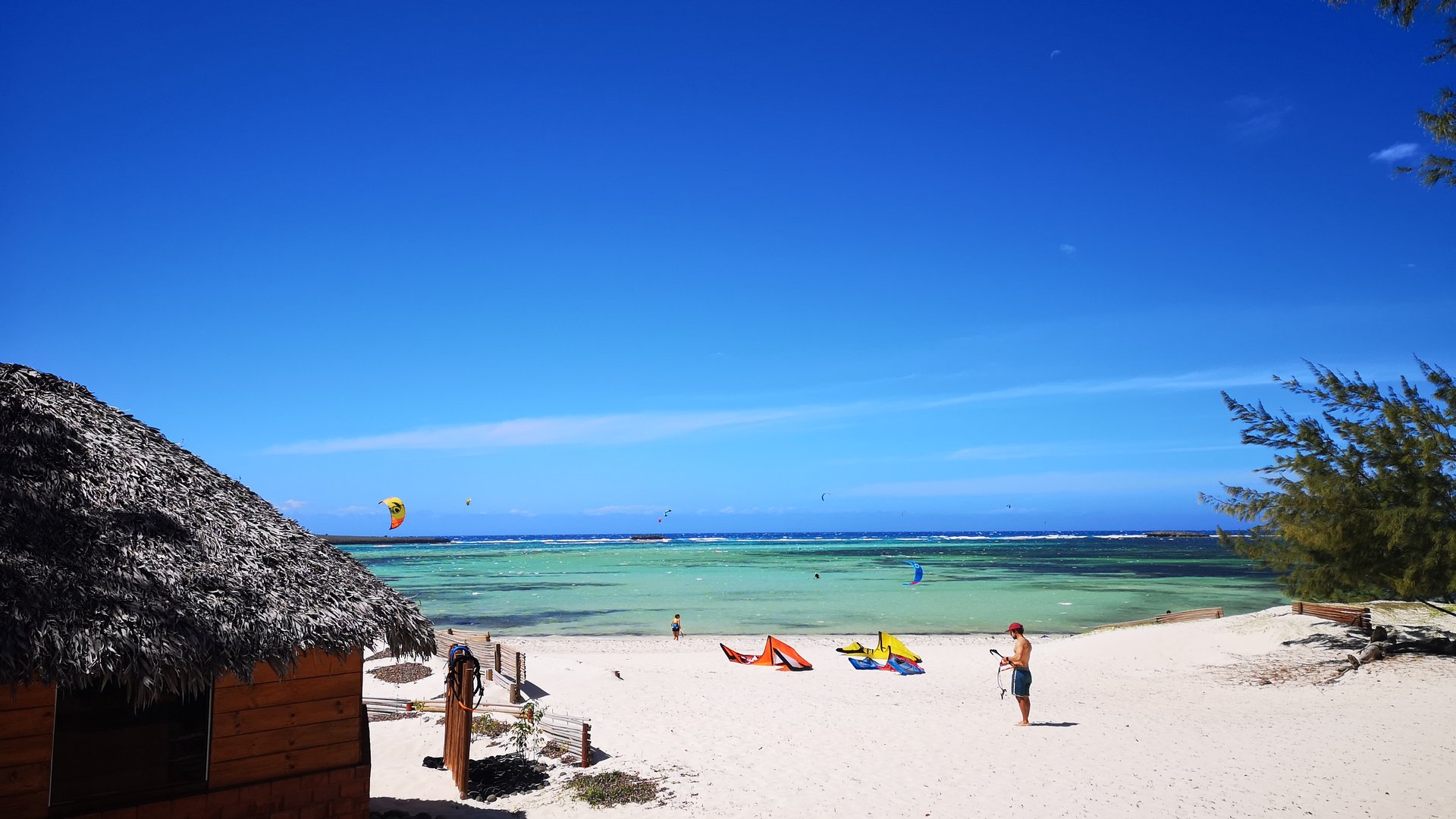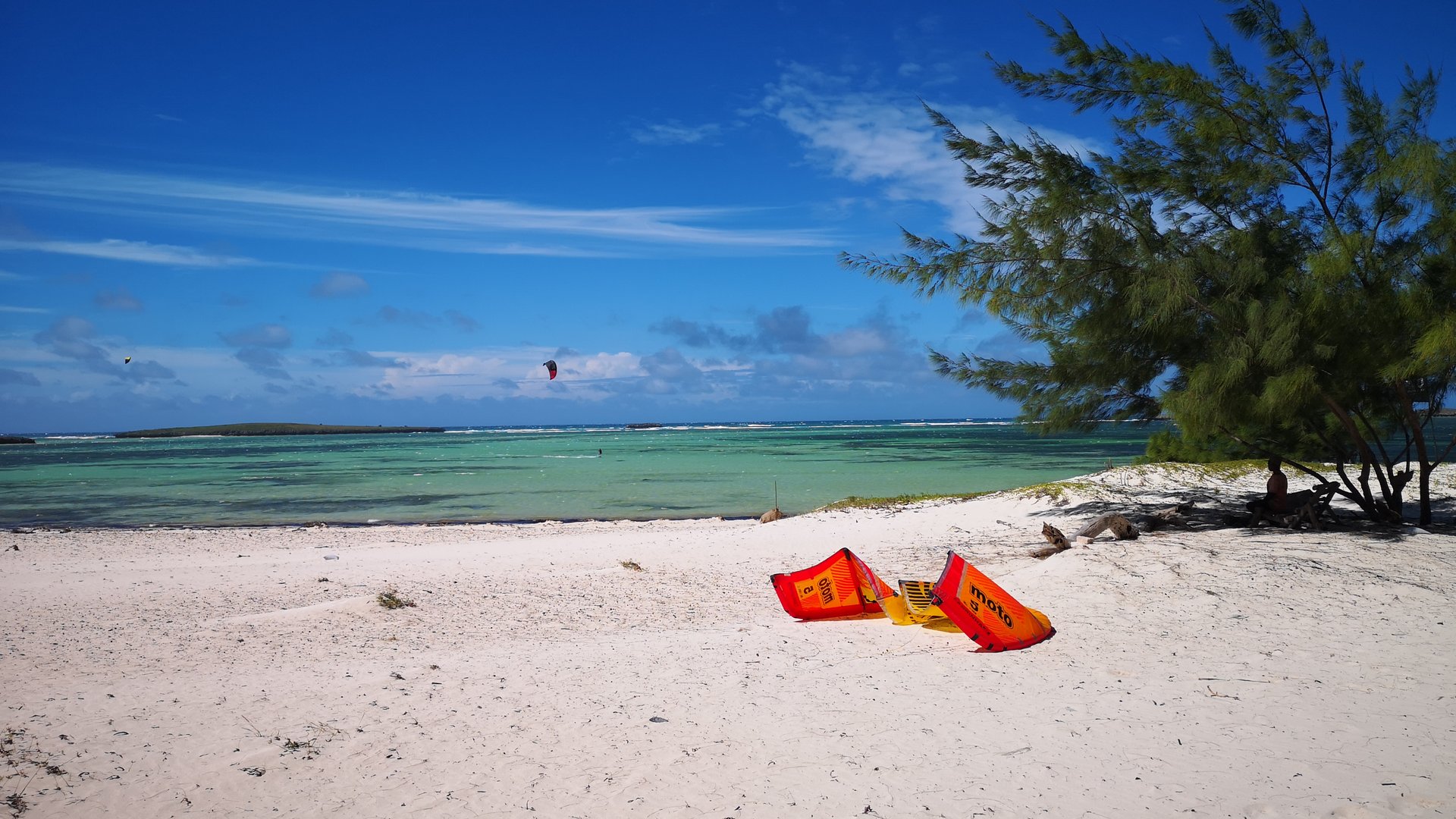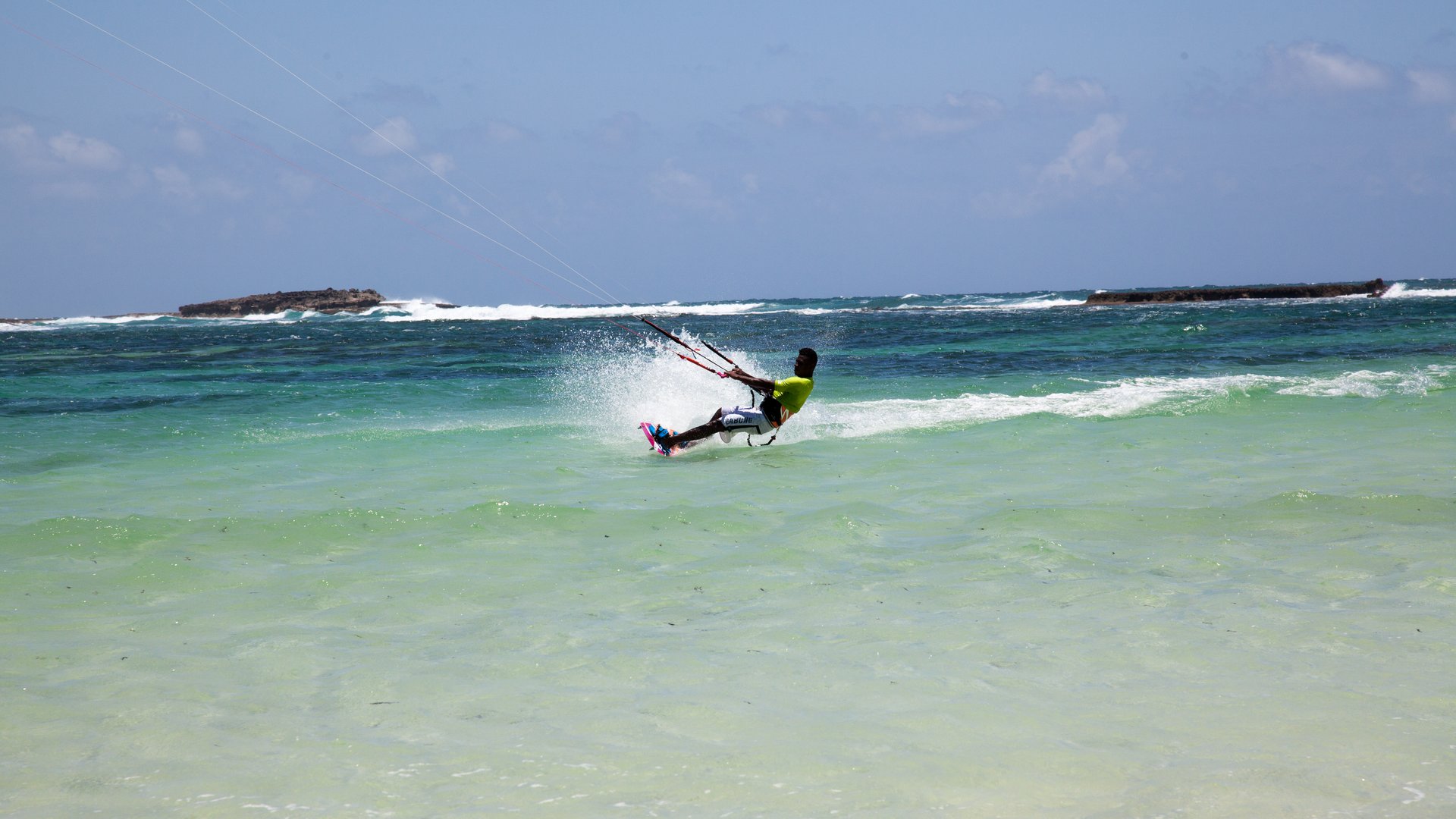 Baie de Sakalava Kitesurf Spot in Antsiranana
Africa Kiteboard Spot in Madagascar
Baie de Sakalava, or more commonly, Sakalava beach, is a marvelous sandy beach in the country of Madagascar. Located far north of this island country, this place sits perfectly to face the vast Indian Ocean to its East. The sandy shores of this beach run over a mile long. The stretch of green mangroves and the blue lagoon enhances the beauty of this place. Sakalava beach offers a bunch of fantastic beach sports, which include windsurfing, snorkeling, stand-up paddling, kajak, and even fishing.

Kitesurf nearby
Kitesurf Schools
Coming soon
Baie de Sakalava
beginner, sandy beach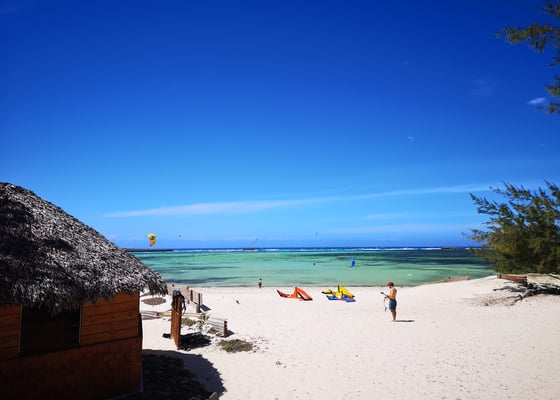 Baie de Sakalava Kitesurfing wind conditions
Sakalava beach is a kite surfer's delight because of the ideal wind and water conditions. Also, there are two spots on this beach from where you can kitesurf. Both of these spots welcome all levels of kiteboarders from all around the world. If safety is bothering you, don't worry. Sakalava beach has medical and rescue services. With kitesurfing schools and repair centers, this beach has tons to offer. The only negative about this beach is its far away parking area. Baie de Sakalava's weather is perfect for kitesurfing. The gusty winds blowing all day long make it effortless to kiteboard. Here, the wind blows laterally, and its speed never drops below 15 knots throughout the year. But during the peak season, i.e., from early April right till October, the wind speed drastically rises and stays around 20 - 40 knots. The temperature revolves around 25 to 35 degrees Celsius. Most importantly, the water temperature stays about 27 degrees Celsius, which makes surfing enjoyable. However, November is your end of the peak season. Around this time, the wind speed would drop to 15 - 20 knots.
ride type

freeride
freestyle
hydrofoil
wakestyle
wave

skill level

beginner
intermediate
advanced
professional
Wind Stats for Baie de Sakalava Kiteboarding
Around the Kiteboarding Spot Baie de Sakalava
First of all, the natural landscapes are enough to captivate any nature lover. The ornate horizons at golden dusk would make you feel like you're on cloud nine. Also, when the wind is upset, you can buckle up and do a bit of mountain hiking with your friends and family. ATV rides are also a great choice. Else, you can take a long leisurely walk to Ramena village. Enjoythe view of the quiet and beautiful village life to soak in their culture and practices. You can also sit back and watch whales for hours on the sunny and breezy coasts. Play a bit of beach volleyball with your mates. Besides, there are plenty of restaurants and eateries nearby to explore with your people. So, get yourself some delightful seafood and drinks.
camper parking

Not allowed, but possible

emergency

A rescue service
Kite repair
How to get to Baie de Sakalava and how to bring it about while you're there
If you're traveling from other countries, you'll have to take a flight to Antananarivo International Airport. Then, you can take a short domestic flight en route to Diego Suarez. You can easily opt for any public transportation from the domestic airport. A very short ride would take you to Sakalava beach. Another way is through near Ramena Village since the journey is even shorter from here.
Notice
Very remote spot with nothing around apart accommodation and kite schools. Not easy to get to and the wind can be a lot stronger than in the forecast.

Check out Oceanlodge Madagascar if you are looking for a great accommodation at the spot.
Not exactly what you are looking for? Use our Kiteboarding Spot Search to find your perfect Kite Spot now!
Wind Forecast for Baie de Sakalava Kitesurfing
FAQs