Cabedelo Beach Kitesurf Spot in Northern Portugal
Europe Kiteboard Spot in Portugal
Nestled in the historic city of Viana do Castelo in Portugal, Cabedelo Beach is a dream come true for kitesurfers. The beach's expansive sands, embraced by the might of the Atlantic Ocean on one side and the serenity of the Lima River on the other, play host to powerful winds and stunning landscapes, offering a remarkable kitesurfing experience.
Kitesurf nearby
Kitesurf Schools
Coming soon
Cabedelo Beach
beginner, sandy beach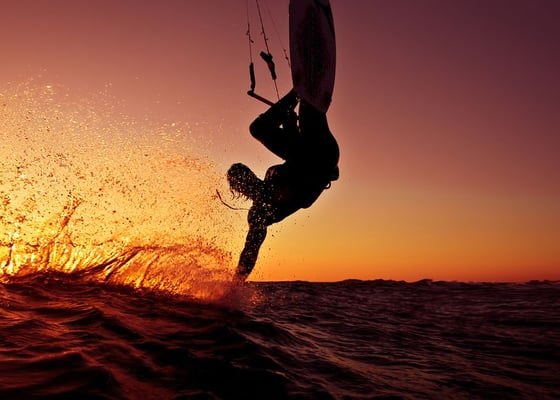 Cabedelo Beach Kitesurfing wind conditions
Cabedelo Beach is renowned for its consistent winds, predominantly "Nortada", making it a dependable kitesurfing location. During summer, wind strength typically ranges from 15 to 30 knots, with a direction usually from the North or Northwest. The conditions are well-suited for both beginners and advanced kitesurfers, allowing everyone to bask in the exhilarating thrill of the sport.
ride type

freeride
freestyle
hydrofoil
wakestyle
wave

skill level

beginner
intermediate
advanced
professional
Wind Stats for Cabedelo Beach Kiteboarding
Around the Kiteboarding Spot Cabedelo Beach
Once you've savored the adrenaline rush of kitesurfing, explore the stunning surroundings of Cabedelo Beach. Immerse yourself in the rich history of Viana do Castelo by visiting its ornate churches, or delve into the city's vibrant culinary scene. Nature enthusiasts can enjoy birdwatching at the estuary, while the adventurous can explore the nearby forest parks.
emergency

A medical center
A rescue service
Kite repair
How to get to Cabedelo Beach and how to bring it about while you're there
Cabedelo Beach is easily accessible, being just a short drive from the heart of Viana do Castelo. Francisco Sá Carneiro Airport in Porto, around an hour's drive away, serves as the nearest international airport. Once there, you can make use of local bus services, taxis, or even rent a car for more convenience. The city also boasts a good network of bike lanes, making cycling a feasible way to explore.
Notice
You might come across some rocks in the middle. Water is somewhat cold, therefore 4/3 wetsuit is advised.
Not exactly what you are looking for? Use our Kiteboarding Spot Search to find your perfect Kite Spot now!
Wind Forecast for Cabedelo Beach Kitesurfing
FAQs