Kuredu Kitesurf Spot in Hinnavaru
Asia Kiteboard Spot in Maldives
Kuredu is a stunning island in the Maldives, offering a luxury kitesurfing getaway that's tough to match for the scenery alone. The Maldives isn't known for its pumping wind but Kuredu has a few windy months for kitesurfing each year and you can get lucky and have wind at any time of year. Kuredu offers a large area of flat shallow water inside the reef which is perfect for practicing your tricks or learning to kitesurf. The lagoon is protected by a 300m long jetty which means the water stays nice and flat for kiting even when the wind picks up.
It's an idyllic location but that luxury comes at a cost, and it's not a cheap place to visit. There's only one resort on the island and it is beautiful, so if you are planning a trip to the Maldives anyway this could be a great option to combine a romantic luxury getaway with an epic kite trip! The resort offers all you could ever want and more, including a 6 hole golf course and driving range for guests, so there's no shortage of things to do even if the wind isn't good enough for kiteboarding.
Kitesurf nearby
Kitesurf Schools
Coming soon
Kuredu
intermediate, sandy beach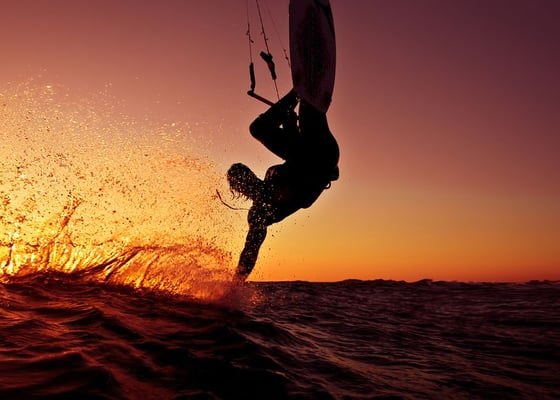 Kuredu Kitesurfing wind conditions
The kiteboarding season starts in December and lasts till the end of February. During these months, the wind stays pretty stable and comes from the East, meaning the reef is well protected and flat, perfect for kitesurfing. The wind speed is generally somewhere between 15 and 35 knots, and blows all day long, with January being the windiest and most consistent month. The rest of the year offers wind speed ranging from 5 to 25 knots and can be hit or miss. As the wind in Kuredu is thermal, you cannot completely rely on the wind forecast so the trick here is to contact the local kite school and ask if the conditions are good. The Maldives are one of those locations where you're not always going to score the wind, but take your gear and see.
ride type

freeride
freestyle
hydrofoil
wakestyle
wave

skill level

intermediate
advanced
professional
Wind Stats for Kuredu Kiteboarding
Around the Kiteboarding Spot Kuredu
Kuredu resort is an all inclusive luxury resort in the Maldives, it's a stunning location with all the amenities you'd expect for the price and some others on top! There is the aforementioned golf course, but also tennis, gym and spa, as well as all the watersports facilities for kitesurfing, windsurfing, sailing, SUP, diving and snorkelling. At the end of the day you'll be able to unwind at any of the on-site bars and restaurants, order food directly to your room, or hit one of the regular parties they throw. There are also various other boat trips if you want to see around to some other islands, all of which can be booked via the resort.
camper parking

Not allowed, but possible

emergency

A medical center
Kite repair
How to get to Kuredu and how to bring it about while you're there
You'll have to fly into Male International Airport (MLE) and then the resort will organise you a seaplane to reach Kuredu. Be aware that the weight limit onboard the seaplane is only 20kg, so you either pack light or you have to pay extra to get your kite gear to the island. The best idea is to ask the resort for more details when you book. You can only enter the island with a booking reservation so this is not the kind of place you can just rock up and get a room!
Notice
There are no busses around. Therefor you can use one of the public transport boats, which bring you from one to the other island.
Not exactly what you are looking for? Use our Kiteboarding Spot Search to find your perfect Kite Spot now!
Wind Forecast for Kuredu Kitesurfing
FAQs