Donkey Bay Kitesurf Spot in Erongo
Africa Kiteboard Spot in Namibia
Donkey bay aka Skeleton bay in Namibia is a wave spot for advanced kitesurfers only, with cross offshore wind and pumping swell in the middle of the Namibian desert. You'll need a 4x4, and a local guide is helpful to find your way to Donkey bay without getting stuck in any sand dunes. Once you arrive on the beach you'll find a surfing and wave kitesurfing paradise, with peeling left handers and strong wind, and most likely not many other people in sight. As it's a remote spot you'll definitely want to be comfortable with self rescue, as you are on your own if something goes wrong while kitesurfing. The waves generally are medium sized and are fast and powerful, so you'll want to be confident riding in waves before you venture out kitesurfing at Donkey bay. It can also get really big on occasion, so on those days really be careful.
Kitesurf nearby
Kitesurf Schools
Coming soon
Donkey Bay
advanced, sandy beach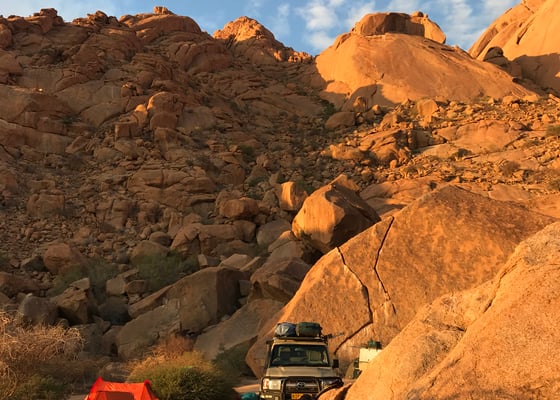 Donkey Bay Kitesurfing wind conditions
The wind here blows nearly year round, but the strongest wind tends to be around September and October, when the speed kitesurfers and windsurfers descend on the nearby Walvis bay speed strip. It can get up to 45 knots here at times, so definitely a kite spot where you'll want to have a small kite in the bag, but watch the forecast and check with the locals if you aren't sure about conditions. The water here is generally a bit colder than in the lagoon at Walvis bay, so a decent wetsuit is definitely needed to keep toasty warm. The waves can get pretty large here with the right swell and wind, and they barrel in multiple places so definitely not a beginner friendly place to kitesurf, but advanced wave riders will love the challenge. As the wind here is difficult to forecast it's well worth contacting the local kite schools and checking with them for their recommendations depending on the conditions.
Be aware of surfers here and give them right of way when riding waves, don't be a dick and cut them up, as us kitesurfers can always get out and catch another wave quickly.
Wind Stats for Donkey Bay Kiteboarding
Around the Kiteboarding Spot Donkey Bay
There's really not a lot around here in terms of tourism infrastructure. It's a stunningly beautiful part of the world but is a desolate and brutal kind of beauty, so if you're looking for a pure kitesurfing and surfing mission and don't care about luxurious 5* hotels this could be perfect for you. If you want to take a break from the waves then there are multiple 4x4 tours available through the dunes, and to visit the flamingo and seal colonies which live nearby. Other than that: kite, eat, sleep, repeat.
camper parking

Not allowed, but possible

emergency

A medical center
Kite repair
How to get to Donkey Bay and how to bring it about while you're there
Walvis bay international airport (WVB) is about 15km from the town of Walvis bay itself, and then a bit further to Donkey bay. You can rent a 4x4 yourself if you want, or just get a taxi to your accommodation and organize transport to Donkey bay with the local kite schools or a local guide/driver. There's no way to get to the spot without a 4x4, so don't imagine you can rely on public transport here!
Notice
You will need a 4x4 wheel drive to enter the spot. Otherwise you will need to go upwind around the lagoon. Here you will find a clean left hand wave spot more then less for yourself. make sure to take a buddy with you, the wind can blast pretty strong.
Not exactly what you are looking for? Use our Kiteboarding Spot Search to find your perfect Kite Spot now!
Wind Forecast for Donkey Bay Kitesurfing
FAQs