Parajuru Kitesurf Spot in Ceara
South America Kiteboard Spot in Brazil
Parajuru has emerged as one of the prime locations for kitesurfing in Brazil. Drive down south from Fortaleza for about 130 km, and you'll spot this small fishing village. With beautiful white sand dunes and beds of shallow lagoons, Parajuru is a living paradise for the kitesurfers. The town is perhaps one tiny escape from the major tourist spots in Brazil. It's calm yet vibrant at the same time. With wide Brazilian sunny beaches, freestyle restaurants, and enchanting seaside stays, Parajuru is one of those undiscovered gems. As a kite spot, it's perfect for both a beginner and a pro.
Kitesurf nearby
Kitesurf Schools
Coming soon
Parajuru
beginner, sandy beach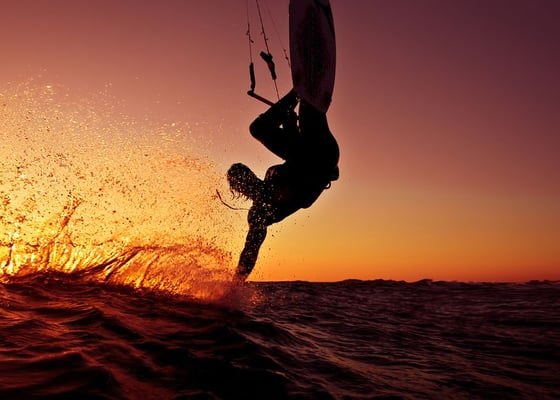 Parajuru Kitesurfing wind conditions
The wind condition in Parajuru is pretty much reliable throughout the year. However, the peak of the climatic favor arrives between July to January. The wind probability is around 95%, with 18 to 26 knots during the sunny hours. You'll get the best of your kitesurfing during this time. However, during the off-season months, i.e., June to February, the wind probability lies around 55% with 8 to 16 knots. If you look for solace while kitesurfing during the day, visit Parajuru during off-season months.
ride type

freeride
freestyle
wakestyle
wave

skill level

beginner
intermediate
advanced
professional
Wind Stats for Parajuru Kiteboarding
Around the Kiteboarding Spot Parajuru
Apart from being a paradise for the kitesurfers, Parajuru has amazing sand stretches for dune buggies. You can take buggy trails from the white dunes of Parajuru to Canoa, Morro Branca, or Quebrada.
Besides, you can take a horse ride across the stretches of sand, indulge in exotic Brazilian cuisines like Farofa, Picanha, Moqueca, etc. After the sunset, the streets of Parajuru turn into a huge party with flairs, neons, and groovy Brazilian tunes.
Moreover, you can find selected shops for kitesurfing essentials like kiteboards, harnesses, colorful kites. Also, you can find accessories like kitesurfing shorts, sweatshirts, goggles, etc. From exotic spa resorts to balmy shoreline resorts, Parajuru serves it all.
camper parking

Not allowed, but possible

emergency

A rescue service
Kite repair
How to get to Parajuru and how to bring it about while you're there
How to get to Parajuru and how to move there
If you choose to air travel, then the closest airport from Parajuru is Fortaleza Pinto Martins. It is only 90 minutes away from Parajuru village. You can hire a car accommodation right outside the airport to reach the location. If you are boarding from other continents like Europe or Asia, worry not. There are flights from most major locations like Germany, Austria, Switzerland, etc. In Germany, every major airport, including Frankfurt, Dresden, Bremen, has flights connected here. The flight takes almost 9 to 10 hours to reach Fortaleza. The best way to explore Parajuru is to stroll around the alleys.
Not exactly what you are looking for? Use our Kiteboarding Spot Search to find your perfect Kite Spot now!
Wind Forecast for Parajuru Kitesurfing
FAQs