Melville Beach Kitesurf Spot in Western Australia
Oceania Kiteboard Spot in Australia
Melville Beach Kite Spot is a large bay perfect for anyone looking for flat and shallow water, so is popular with kitesurfers not quite riding upwind and has a couple of schools who work from there. It's also a great place to work on your freestyle as in lighter wind it stays nice and flat all over. The beach itself is narrow so there are strict rules for where to launch/land and how to behave on the beach and while kitesurfing. The launching and landing zone is marked with 3 yellow buoys, so riders should avoid this area once they are out kiting themselves.
Aside from that Melville beach offers a really nice kite spot for all levels, with flat water up to about 20 knots when it gets a little more choppy. It's also really easily accessed from Perth itself, being less than 10km from the centre of the city.
Kitesurf nearby
Kitesurf Schools
Coming soon
Melville Beach
beginner, sandy beach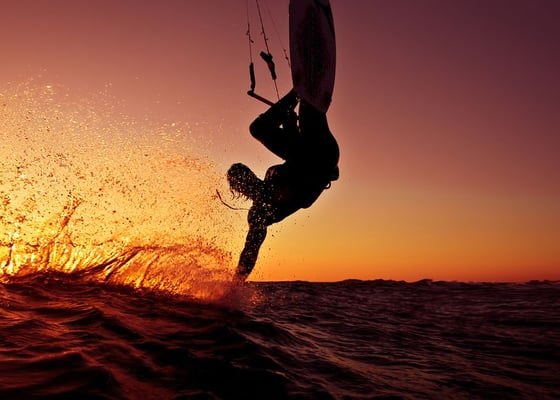 Melville Beach Kitesurfing wind conditions
The kitesurfing season in Perth runs from November until March with the absolute peak being December until February. The wind then often blows from the South or South West which is perfect for Melville beach, but generally only comes in the afternoon so you might be waiting around for it if you arrive early. In the morning when the Easterly wind blows you'll want to check other kite spots, maybe Point Walter if your level is good enough? On lighter days kite spots on the ocean might be a little stronger, as Melville beach is a little more protected and tends to have a bit lighter wind.
The beach is narrow, but you can walk into the water and give yourself some room for launching and landing your kite. If you walk up the beach with your kite in the air make sure you put it over the water, as the wind on the beach can be gusty and the road is very close on the other side. The rules for kitesurfing here may seem strict but they exist to keep everyone safe, so abide by them and if in doubt ask other kitesurfers on the beach or contact the local kite schools.
body wear

board shorts
long neo
short neo

ride type

freeride
freestyle
hydrofoil
wakestyle

skill level

beginner
intermediate
advanced
professional
Wind Stats for Melville Beach Kiteboarding
Around the Kiteboarding Spot Melville Beach
It's Perth, it's a big city, you'll find everything you could possibly want there. If you want to stay in and around the water there is surfing, jet skis are available for rent nearby, wakeboarding, windsurfing, diving, fishing etc. If you want culture there are plenty of museums, gardens and historic houses to visit, and if you don't want to do any of that just hit the spa or enjoy the beach and relax!
emergency

A medical center
Kite repair
How to get to Melville Beach and how to bring it about while you're there
Perth Airport (PER) is a short 20 minute drive away. Since it's such a central spot you can get close with public transport, but most spots in Perth are a lot easier to access if you have a car of your own, so if you're planning a trip a rental car would be recommended. Around Perth itself public transport works well and for general sightseeing you'll get by completely fine with one of the public transport cards.
Notice
Take care launching and landing, be mindful of the very narrow beach, road and trees. You can walk quite into the water as it stays waist/chest deep further than the kite line length.
Not exactly what you are looking for? Use our Kiteboarding Spot Search to find your perfect Kite Spot now!
Wind Forecast for Melville Beach Kitesurfing
FAQs