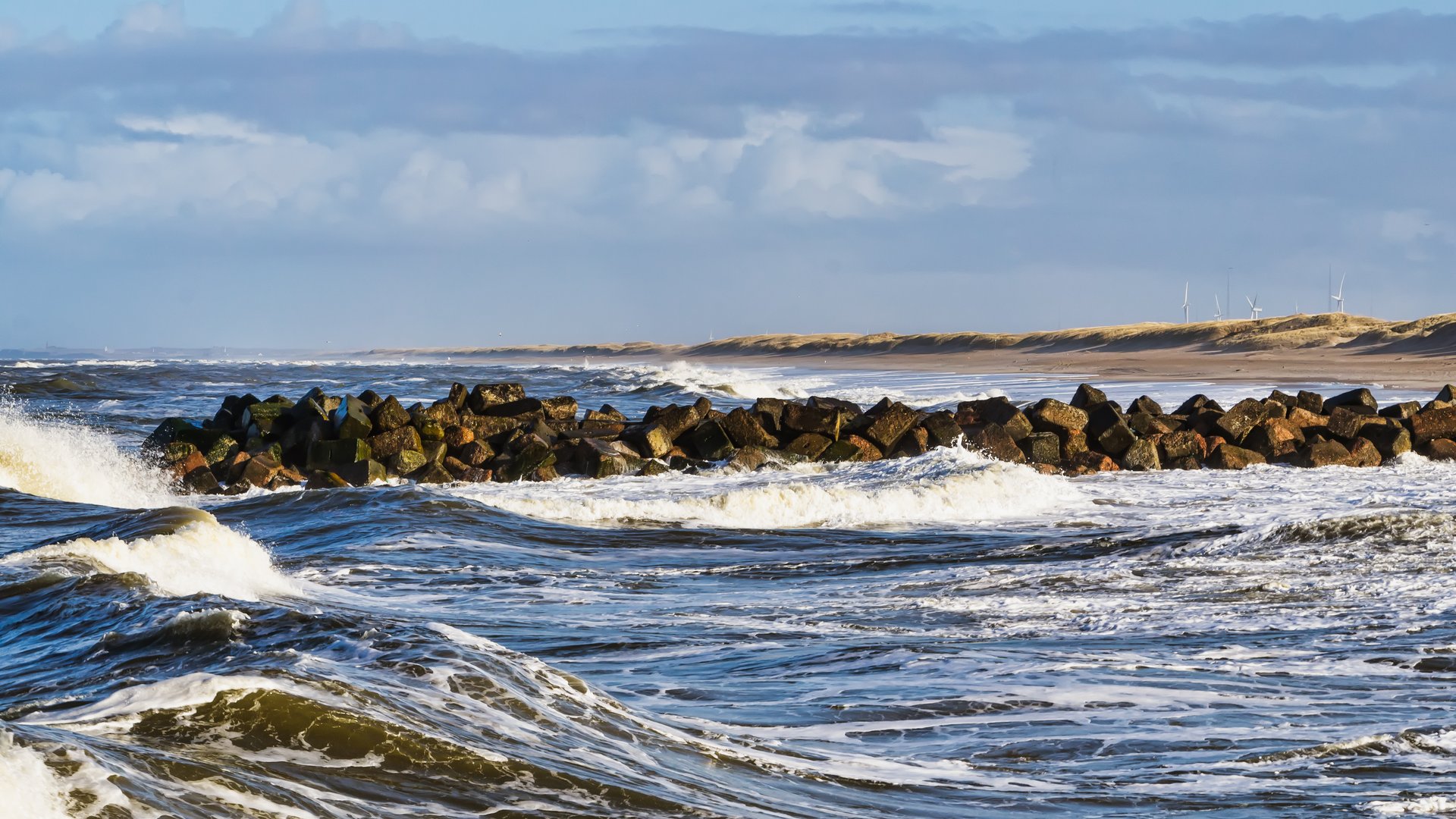 Thorsminde Kitesurf Spot in Bolvingbjerg
Europe Kiteboard Spot in Denmark
On the west bank of the Nissum Fjord, the 900m wide peninsula between the Fjord and the North Sea, Thorsminde Kitesurfing Spot offers a huge shallow lagoon, perfect for kitesurfers of all levels. It works in almost all wind directions, and the parking and easiest launch can be found at the Thorsminde campsite. The launch is particularly appealing, with a vast meadow leading to the rigging area and a small sandy beach.
Kiteguide-hint: Combine your Kitesurf trip in Thorsminde with a 45 min. drive down south along the coastline to Hvide Sande Kitesurfing Spot that offers one of Europe's best kitesurf wave spots, and on the Ringköbing Fjord side a perfect flat water lagoon.
Have you been Kiteboarding in Thorsminde?
Contact us to share your Kitesurf-Experience to help Kitesurfers to find their perfect Kites Spot with high quality information and check out our favorite Spots for Kitesurfing in Europe.
Kitesurf nearby
Kitesurf Schools
Coming soon
Thorsminde
beginner, sandy beach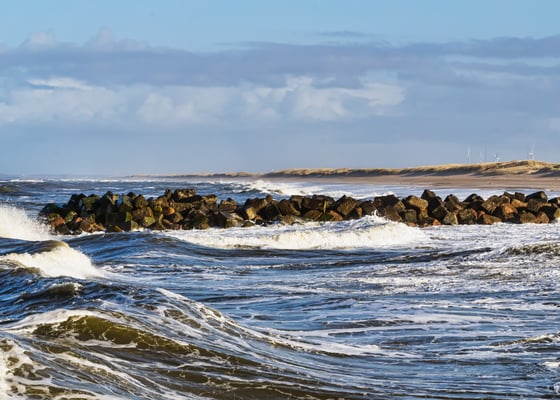 Thorsminde Kitesurfing wind conditions
The water is lovely and flat in the Fjord, and the only hazards are some shallower Kitesurf Spots and a strong current further North. The Fjord area is suitable for every type of wind speed and direction. The wind speed is not fixed as it relies on frontal winds, so the best bet is to keep an eye on the forecast and go when it looks good! It's mainly a kitesurfing spot, as the water is occasionally very shallow in the shore zones and from the entrance to the north. Windsurfers tend to avoid this spot as they can get their fins stuck/broken on the bottom. The water is pretty flat due to the shallow water, but some chop can be expected in certain spots and certain wind directions, particularly when it gets strong. It's a popular Kitesurf Spot for Germans and local Danish riders, but there is a lot of space so you should be able to find your own Kitesurfing area in Denmark.
Almost all wind directions can be ridden at Thorsminde Kitesurfing Spot, but NW to NE and SE to SW work best. Because the area is constrained to the north by very shallow water and an adjacent nature reserve, and the south by numerous fishing nets, West and East only function to a limited extent. Winds from the west are typically strong and gusty.
ride type

freeride
freestyle
hydrofoil
wakestyle
wave

skill level

beginner
intermediate
advanced
professional
Wind Stats for Thorsminde Kiteboarding
Around the Kiteboarding Spot Thorsminde
Thorsminde is the ideal place for a range of water-based activities. Sailing and surfing attract a large number of visitors. Canoeing, rowing, diving, coastal rowing, swimming, and stand-up paddleboards are available at the Sea and Fjord House. Anglers flock to the area from early spring until late October, taking advantage of the opportunity to fish in both the sea and the Fjord. Some of the species available at the pub include herring, mackerel, sea trout, and salmon.
The Great Herring Day and Fish Day are also held at Thorsminde. During the summer, a fish auction is held at the Red Auction Hall for tourists. Keep your eyes and ears open because things move quickly. You can taste wonderful freshly caught fish from the sea and Fjord at Nrgaard Fisk & Rgeri at the event.
How to get to Thorsminde and how to bring it about while you're there
Driving from Copenhagen Airport (CPH) to Thorsminde takes 3h 55m .The easiest method to get from Aalborg Airport (AAL) to Thorsminde is to drive, which takes about 2 hours and 30 minutes. Plenty of people drive their campers here from Germany, with Hamburg only 4 hours drive away.
Not exactly what you are looking for? Use our Kiteboarding Spot Search to find your perfect Kite Spot now!
Wind Forecast for Thorsminde Kitesurfing