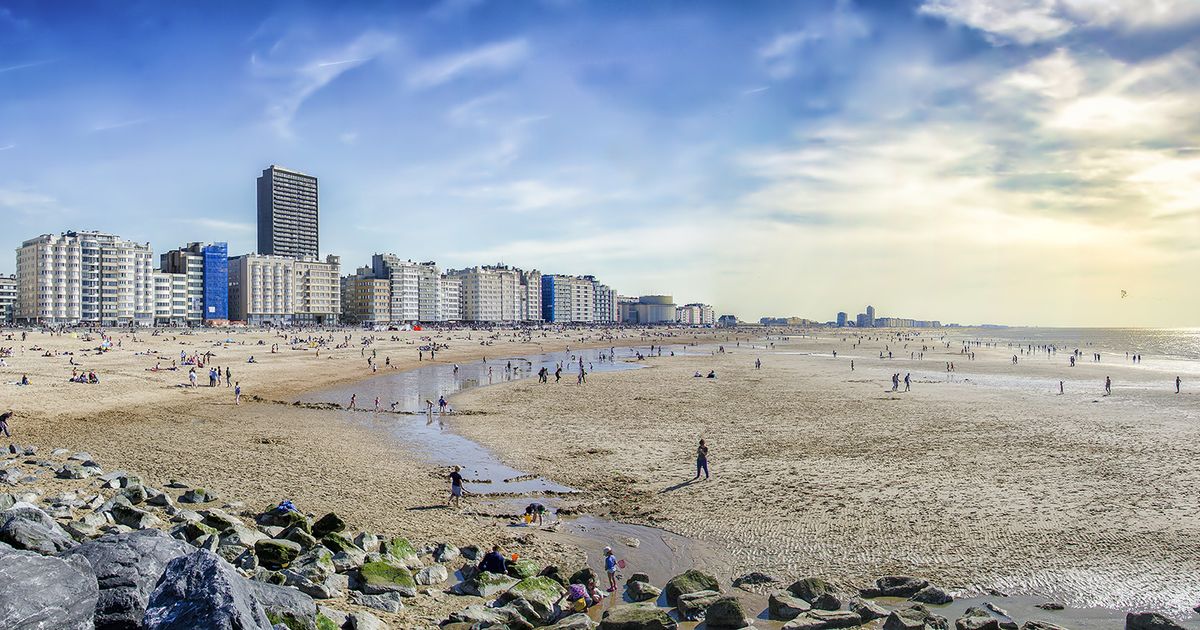 Oostende Kitesurf Spot in Flanders
Europe Kiteboard Spot in Belgium
Oostende can offer some great kitesurfing conditions if you get the conditions right, but like a lot of Northern Europe the most difficult thing is for all the stars to align, and to have sun, waves, wind and tide all on your side! It's not really a beginner friendly kitesurfing spot as there can be a reasonably strong current and the waves can get quite powerful, but if you know what you're doing there's fun to be had here. The apartment blocks overlooking the beach don't exactly offer the most attractive backdrop, and you'll need to be aware of the wave breakers scattered up and down the beach, but if you're in the area and the forecast looks promising then why not head down and enjoy it? It will work for kitesurfing in wind directions from South West round to North East, with North West blowing straight onshore.
Kitesurf nearby
Kitesurf Schools
Coming soon
Oostende
intermediate, sandy beach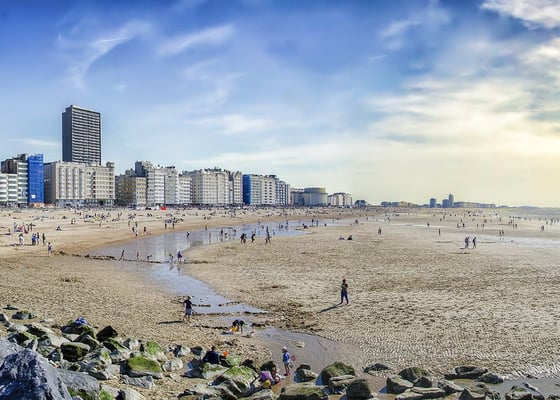 Oostende Kitesurfing wind conditions
Like a lot of European kite spots the conditions can be changeable, but at least the forecasts tend to be fairly accurate, so you can plan your kitesurfing sessions pretty well. The main wind directions here are from the South West and West, which means cross or cross onshore wind. The swells also come in from the West, occasionally offering some really fun little waves, but often being more chop hopping than anything.
Summer from June to August is the best time to kite here because the temperature is pretty pleasant, but it's also the weakest time for wind, so you really need to watch the forecast if you want to score a kite session. Also be aware that in July and August there are only certain areas you can launch and land your kite and kitesurf, so check the signs on the beach. The winter is when you'll find the strongest wind in Oostende and the biggest swells, but it's also normally stormy and cold so it's up to you if you fancy venturing out, and you'll need a thick wetsuit!
ride type

freeride
freestyle
hydrofoil
wakestyle

skill level

intermediate
advanced
professional
Wind Stats for Oostende Kiteboarding
Around the Kiteboarding Spot Oostende
Oostende has a fair bit to offer other than kitesurfing, with several museums located there, and various art exhibitions and festivals happening throughout the year. If art isn't your thing you can also sample some Belgian chocolate, drink a Belgian beer or fill your face with shrimp croquettes which are a bit of a local delicacy. Fish is big business in Oostende and there are plenty of delicious dishes to try. If you want to stretch your legs a bit then you can take a bike ride into the beautiful local countryside, along one of the many cycle paths which are dotted around.
emergency

A medical center
A rescue service
Kite repair
How to get to Oostende and how to bring it about while you're there
For all international travelers, Ostend Bruges International Airport is the closest airport, about 5.6 km away from the kite spot. Public transport is easily available around the area including getting to the kite spot, but obviously a car is handy if you've got one, particularly for getting out of a cold wetsuit!
Notice
Get to know the local rules for kiting. Be aware of the wave breakers and currents.
Not exactly what you are looking for? Use our Kiteboarding Spot Search to find your perfect Kite Spot now!
Wind Forecast for Oostende Kitesurfing