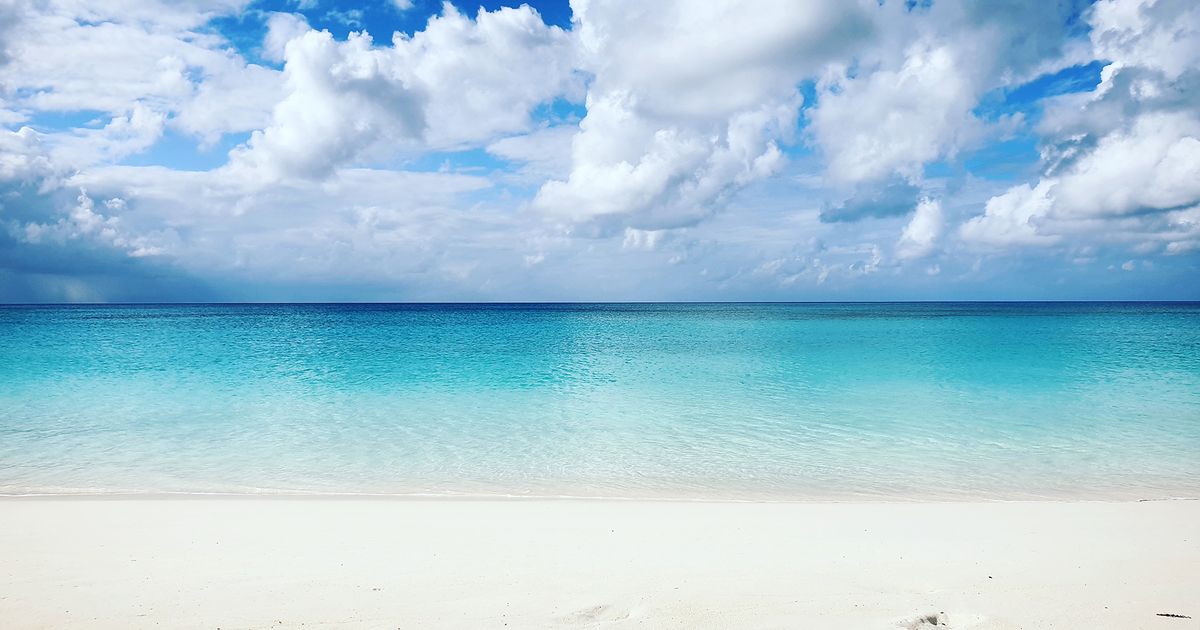 Snow Bay kite spot in San Salvador
North America kitesurf spot in Bahamas
The Kite Spot Snow Bay is one of the most famous beaches like Bonefish Bay and Long Bay at Columbus Monument and Grotto Beach at Sandy Point. The tropical island group consists of 700 breathtaking islands, of which just 30 are inhabited. Of these, San Salvador is the most extreme and therefore windiest. From November to May the island is supplied by the trade winds with a steady constant wind. In addition to the kitesurfing, windsurfing and sailing paradise, it is also extremely popular with divers, not least because it is surrounded by 4000 meters of water and a visibility of 50 m. Only about 1000 people live in San Salvador. There is the clearest water on earth with a visibility of over 60 meters. These secluded islands are home to incredibly pristine white beaches, the fine sand of which feels like velvet underfoot. If you are looking for an incredible perfect kite vacation in a relaxed atmosphere with a slightly larger budget, San Salvador is the right place for you!
Off Season
Jun
Jul
Aug
Sep
Oct
Snow Bay is a calm and peaceful Kite Spot in Bahamas which offers Conditions for Professional, Advanced, Intermediate and Beginner Riders with options for Downwinders. This remarkable Kite Spot is situated in Bahamas and is ideal for Freestyle, Freeride, Wave and Wakestyle kiters. Usually you start your kite from sandy beach and there is no Tide Dependancy. Peak Season in Snow Bay is in January, February, March and December.
Kitesurfing wind conditions in Snow Bay
The Snow Bay Spot is located in the Region Bahamas in Bahamas. Snow Bay is defined by direction stable, constant passat winds usually all day long.
Around the Kite Spot Snow Bay
In case of urgency there is a rescue service. Snow Bay in Bahamas offers during peak season in January, February, March and December activities such as Snorkeling, Diving, Windsurf, Stand Up Paddling, Jet Ski, Kajak, Fishing, Wake Board, Beach Volley, Wave Surfing, Hiking and Sailing. Near the kite area of Snow Bay in the wider area of Bahamas you will find a calm and peaceful environment. Accommodation are located right at the Kite Spot. If you are looking for good vibes at th...
Wind Forecast for Snow Bay
Wind Stats for Snow Bay
Travel facts
camper parking

Not allowed, but possible

public transport

Not existing
Kite conditions
ride type

freeride, freestyle, hydrofoil, wakestyle, wave

skill level

beginner, intermediate, advanced, professional

spot type

island, lagoon, ocean, reef

water condition

flat, medium
At the spot
emergency

A rescue service

shallow water

Approx. up to 100m