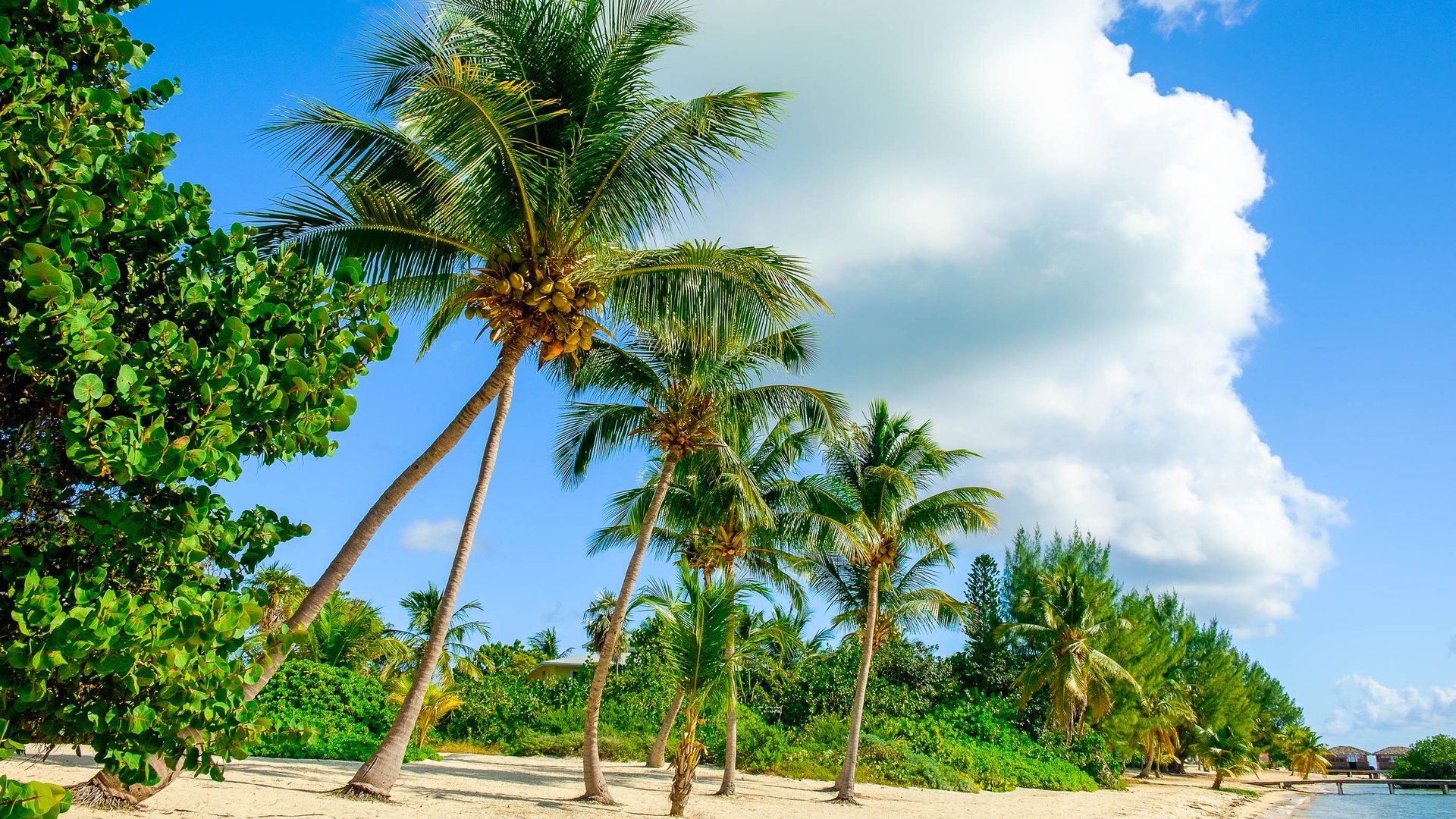 Point of Sand kite spot in Littel Cayman
North America kitesurf spot in Cayman Islands
During the European winter months, you can enjoy the best kite conditions. Kitesurfing on the Little Cayman Islands is about 80 kilometers northeast of Grand Cayman. In comparison, Little Cayman Island retained its Caribbean originality far away from mass tourism. There is a fairly big beach with plenty of space to launch. The beach is sand but beware of driftwood, especially if self launching. Little Cayman Island is just a short flight from Miami and even closer to Cuba. The kiteboarding happens on Little Cayman in picture perfect, warm, tropical Caribbean blue waters with reliable trade winds making this an ideal spot for easy progression and comfortable cruising.
Off Season
Jun
Jul
Aug
Sep
Oct
Point of Sand is a popular and trendy and family friendly Kite Spot in Little Cayman Islands which offers Conditions for Intermediate, Advanced, Professional and Beginner Riders with options for Downwinders. This Lagoon, Island, Ocean and Reef Kite Spot is situated in Little Cayman Islands and is ideal for Freeride, Wakestyle, Wave and Freestyle kiters. Usually you start your kite from shallow water and sandy beach and there is no Tide Dependancy. Peak Season in Point of Sand is in January, February, March, April and December.
Kitesurfing wind conditions in Point of Sand
The Point of Sand Kite Spot is located in Little Cayman Islands. Point of Sand is defined by stable, passat and constant winds generally all day long.
Around the Kite Spot Point of Sand
Point of Sand in Littel Cayman offers during peak season in January, February, March, April and December activities such as Jet Ski, Diving, Hiking, Fishing, Day Trips, Sailing and Snorkeling. Near the kite area of Point of Sand in the wider area of Littel Cayman you will find a popular and trendy and family friendly environment. Accommodation are lo...
Wind Forecast for Point of Sand
Wind Stats for Point of Sand
Travel facts
accommodation

near the spot

camper parking

Not allowed, but possible

public transport

Not existing

rental cars

Not recommended
Kite conditions
ride type

freeride, freestyle, wakestyle, wave

skill level

beginner, intermediate, advanced, professional

spot type

island, lagoon, ocean, reef

starting area

sandy beach, shallow water

water condition

flat, medium
At the spot
shallow water

Approx. up to 500m