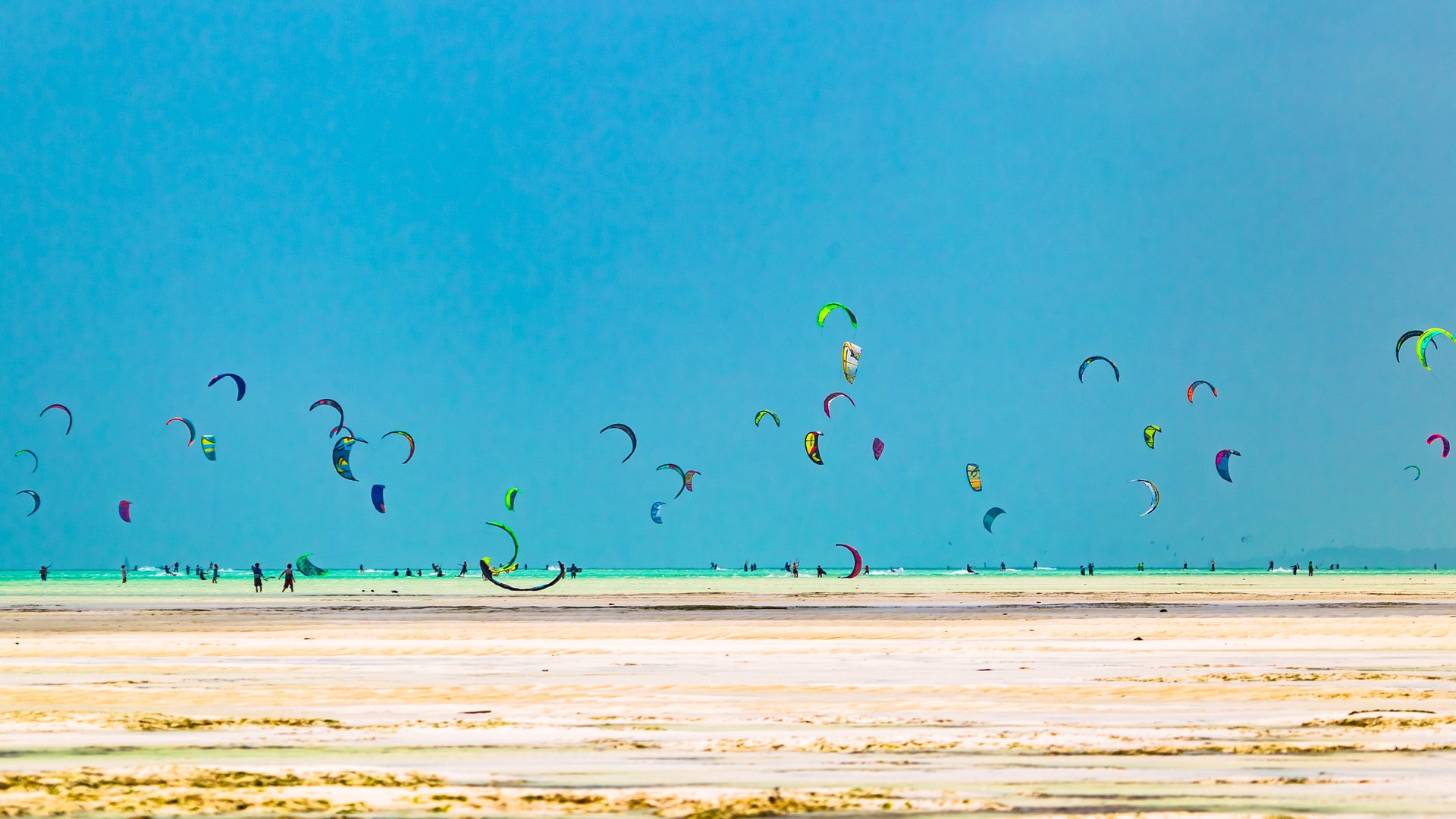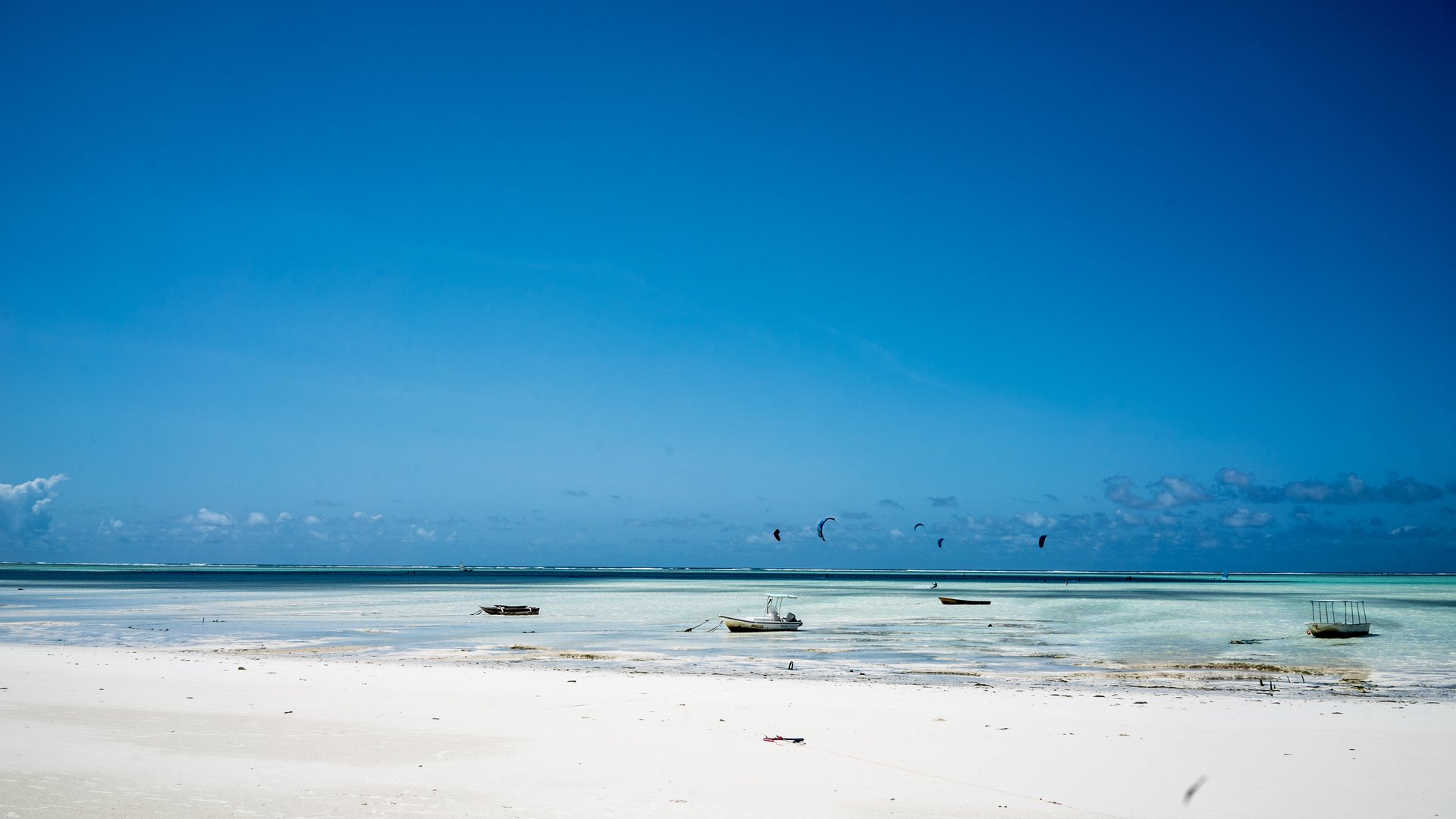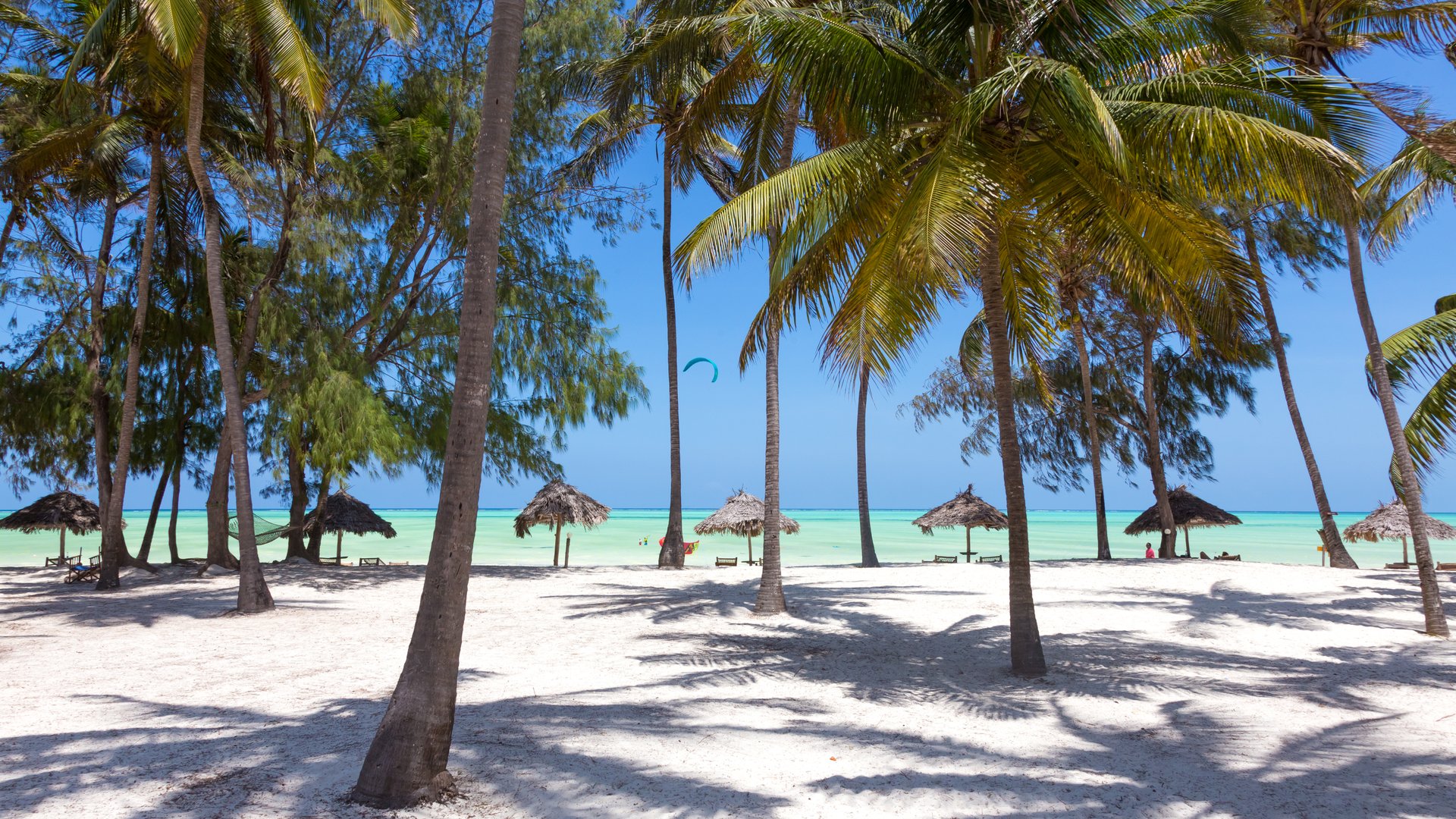 Paje Beach kite spot in Zanzibar
Africa kitesurf spot in Tanzania
Paje is located on the island of Zanzibar off the coast of Tanzania , an island known for it's beautiful white sand and crystal blue water. Paje, on the island's east coast is gradually becoming a mecca for kitesurfing due to the huge amount of space, beautiful scenery and reliable breeze. Many non kitesurfing tourists prefer Zanzibar's more developed Northern beaches, but Paje offers an oasis of tranquility which draws more and more kitesurfers back each year. The kiteboard spot in Paje has 2 different trade winds which blow at different times of year, and you will generally find yourself riding between 9 and 12 square meter kites depending on the season. Most people visit Paje for the flat water, but for more seasoned kitesurfers and wave riders, there is a reef further out where the waves can break up to about 2 meters high.
In recent years, the quality of kite schools and accommodation have improved significantly and now you are spoilt for choice. In nearby restaurants, fresh seafood is the norm and although it can be a bit pricey in places, the locals sure know how to cook it to perfection. Because orders take a bit longer, be patient and go with the flow, don't expect fast food and you won't be disappointed. Time seems to slow down in Paje, so going barefoot and relaxing is the norm. For nature lovers and kiteboarding enthusiasts, it's a must visit location.
Kitesurfing wind conditions in Paje Beach
From June to October and from December to March are the two seasons for kitesurfing, and the wind in both seasons blows cross onshore so it's very beginner friendly. The Kusi blows from the south-east from June to October and maxes out around 25 knots, whereas the Kaskasi blows from the north-east from December and is generally a bit more chilled topping out at 20 knots or so. Most of the time the wind builds through the day so the strongest conditions are in the afternoon. The water temperature is constantly above 24 degrees celsius, so you can leave your winter gear at home unless you get cold easily, which can happen during Africa's winter months (June-September). You'd need only a 2mm shorty at most.
Around the kite spot Paje Beach
Paje is a great place to hang out with other kitesurfers, with a load of nice local cafes and restaurants all around the beach and town. If you fancy a day off from kitesurfing there is incredible diving to be done in Paje, with SUP (Stand Up Paddle) trips, surfing and enjoying the views also excellent options. Jozani forest is not far away, and...
Wind Forecast for Paje Beach
Wind Stats for Paje Beach
Travel facts
rental cars

Not recommended
Kite conditions
body wear

board shorts, short neo

ride type

freeride, freestyle, wakestyle, wave

skill level

beginner, intermediate, advanced, professional

spot type

island, lagoon, ocean

water condition

choppy, flat, high, medium

wind daytime

in the afternoon, midday
At the spot
emergency

A rescue service, Kite repair

shallow water

More than 500m