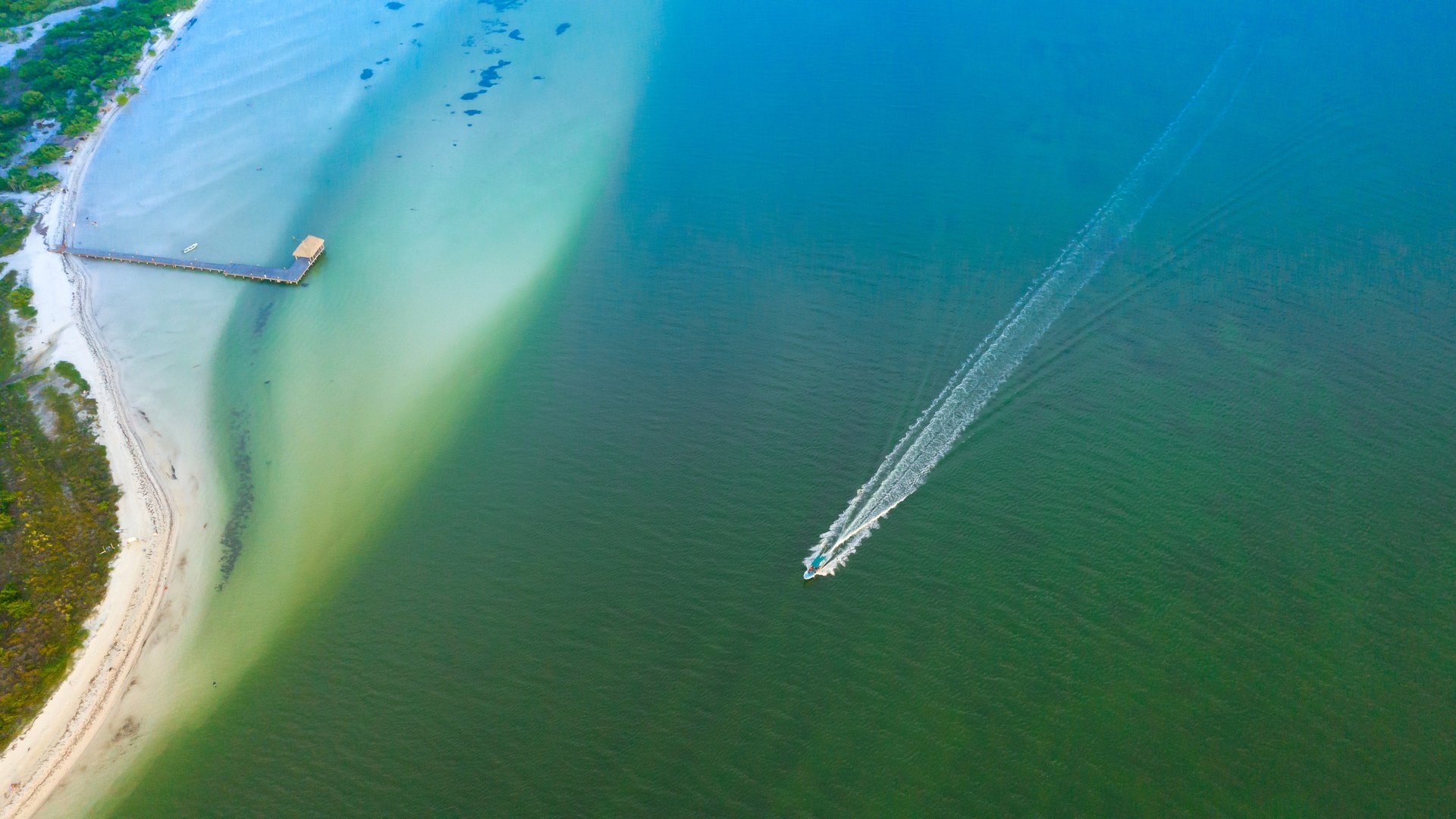 Las Nubes kite spot in Holbox
North America kitesurf spot in Mexico
Causas Verdes is 120 kilometers (about two hours by road) from Comitán, Chiapas. Las Nubes is common cropland with 276 indigenous Tzotzil and Tzeltal people. They provide an exciting alternative to eco-tourism, which has helped them become one of the most successful businesses in the country in recent years. Las Nubes kitesurf spot is one of the few secret kite spots on the island where kitesurfing can be done on the shoreline. Apart from Hotel Las Nubes, located at the kite spot's start, it is the final hotel on the strip along the shore. A string of pure, untouched beaches with unique features make kitesurfing feasible without hassles and far away from the masses.

Off Season
Jun
Jul
Aug
Sep
Oct
Peak Season
Jan
Feb
Mar
Apr
Dec
Kitesurfing wind conditions in Las Nubes
During the season, from November to July, the winds blow 85 percent of the time, and because Holbox is an island, it doesn't matter which way they're blowing because the sport can be played no matter which way they're blowing. Kitesurfers can surf on the main beach after Las Nubes hotel if the winds are blowing north. If the winds are blowing east/south, you can kite up to Punta Mosquito. You can also kiteboard at Playa las Nubes, a sandbar approximately 100 meters out in the north to northeastern winds. You can take a golf cart taxi, walk, or even cycle to get to the kiteboard spot. It's also fantastic for a photo shoot for more advanced riders because you can ride further upwind and gain some leisure time away from the monotonous routine. The beach area is somewhat limited, but the water quality is more than perfect. The peak season is from November through May, with average wind speeds of 14 to 18 knots.
Around the kite spot Las Nubes
After a tiring day of kiteboarding, you can repose in the hammocks, visit the flamingos on Isla Passion, paddleboard through the mangroves, or...
Wind Forecast for Las Nubes
Wind Stats for Las Nubes
Travel facts
accommodation

near the spot

camper parking

Not allowed, but possible
Kite conditions
body wear

board shorts, long neo, short neo

ride type

freeride, freestyle, hydrofoil, wakestyle

skill level

beginner, intermediate, advanced, professional

spot type

island, lagoon, ocean

water condition

choppy, flat
At the spot
shallow water

Approx. up to 100m