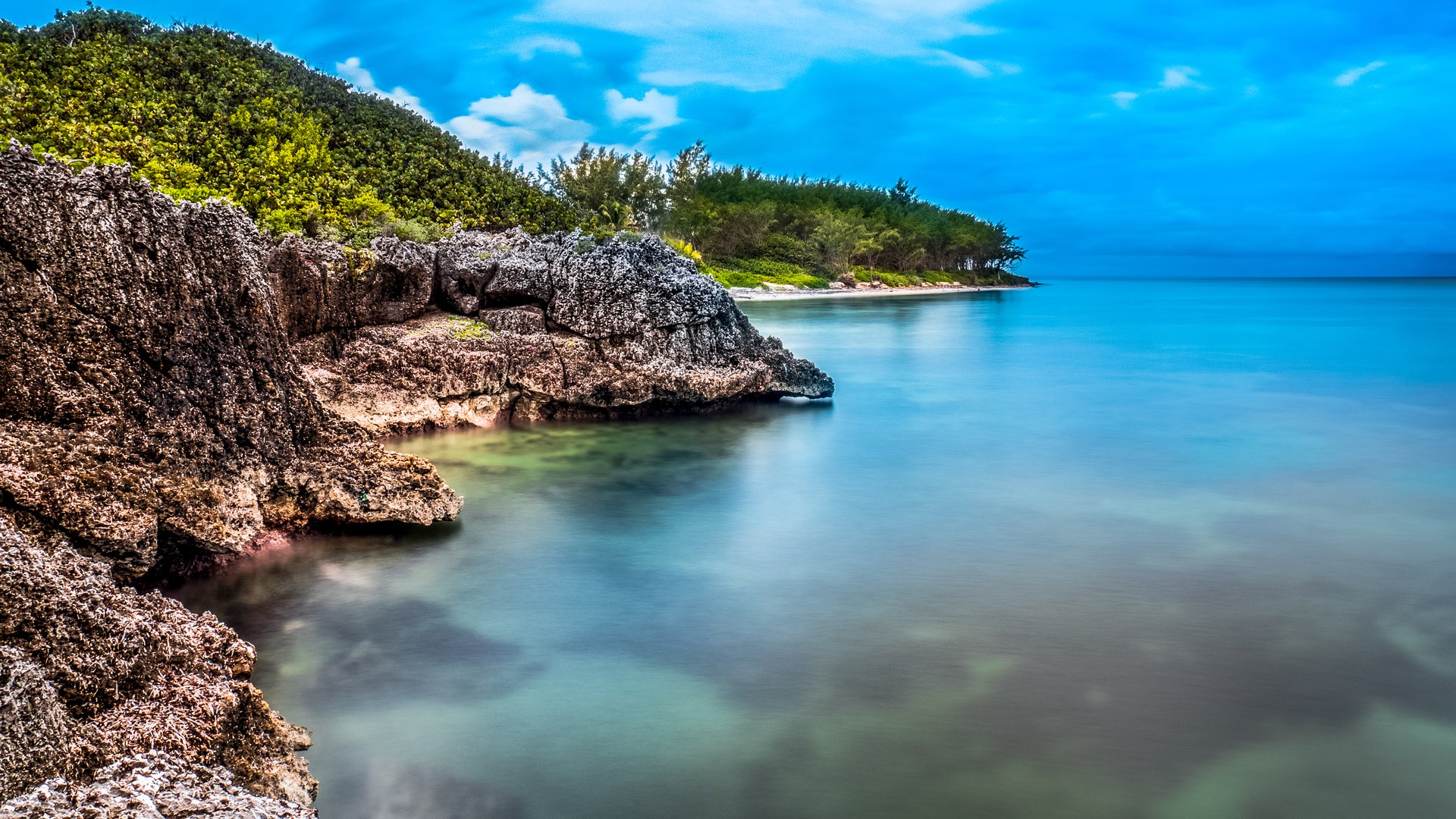 East End kite spot in Grand Cayman Island
North America kitesurf spot in Cayman Islands
East End is one of the more popular spots on Grand Cayman with shallow flat water, making it an ideal spot for beginners and freestyle kitesurfers alike. The reef about 1km offshore keeps the water nice and calm even when the trade wind blows, and the cross onshore wind means you should always find your way back to the beach. There are some small waves breaking over the reef a bit further out so if you are on a strapless kite surfboard then you can also have some fun here.
Grand Cayman is known for its many banks and status as a tax haven for the ultra rich, but the crystal clear water makes it a perfect diving and snorkelling spot, and it's becoming more and more popular for kitesurfing due to its proximity to the USA and perfect kiteboarding conditions during the winter from November until April.
Off Season
Jun
Jul
Aug
Sep
Oct
Kitesurfing wind conditions in East End
From November until April is when the trade wind blows and you can generally expect 20-25 knots most days. The reef here protects the lagoon keeping the water relatively flat on the inside and the tide doesn't make any difference, you can kitesurf here any time. The shallow water lasts for about 100m from the shore, so beginner kitesurfers will want to stay a little closer in, while advanced kitesurfers can spread themselves out through the lagoon and enjoy the space and the stunning azure water. It's board shorts and t-shirt, or a bikini for kitesurfing on Grand Cayman, with the Caribbean temperature making a nice change from the chilly North American winter!
Around the kite spot East End
If you have a rest day, no wind or just don't want to kitesurf you can go diving and experience the amazing underwater ecosystem of the Caribbean Sea, or see some of the incredible shipwrecks which litter the seabed around the island. Besides this, Grand Cayman also offers a host of other activities like snorkeling, boat trips, fishing, sailing, golf, and many more.
Some famous att...
Wind Forecast for East End
Wind Stats for East End
Kite conditions
ride type

freeride, freestyle, wakestyle, wave

skill level

beginner, intermediate, advanced, professional

spot type

island, lagoon, ocean, reef

starting area

sandy beach, shallow water

water condition

flat, medium
At the spot
emergency

A medical center