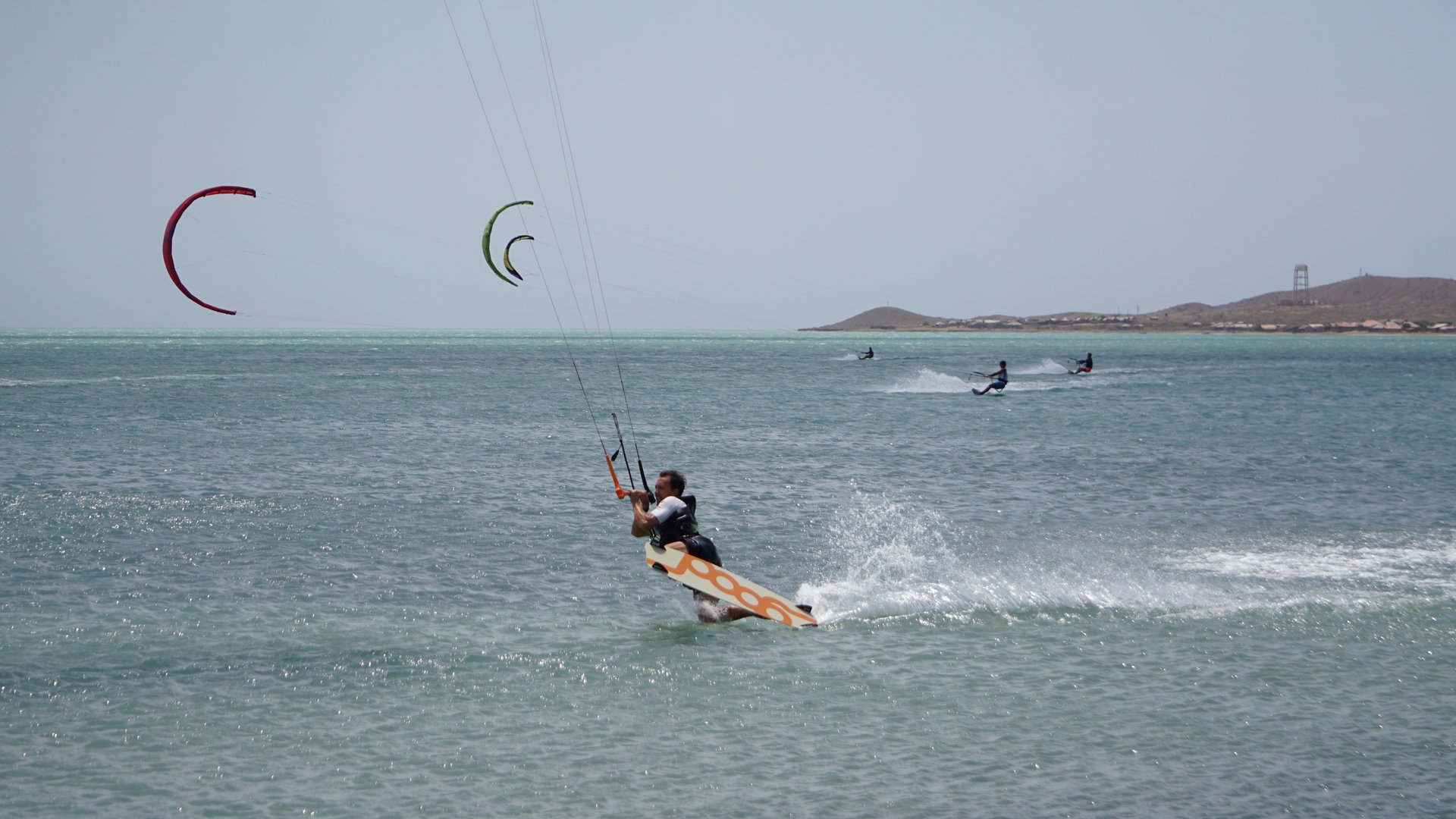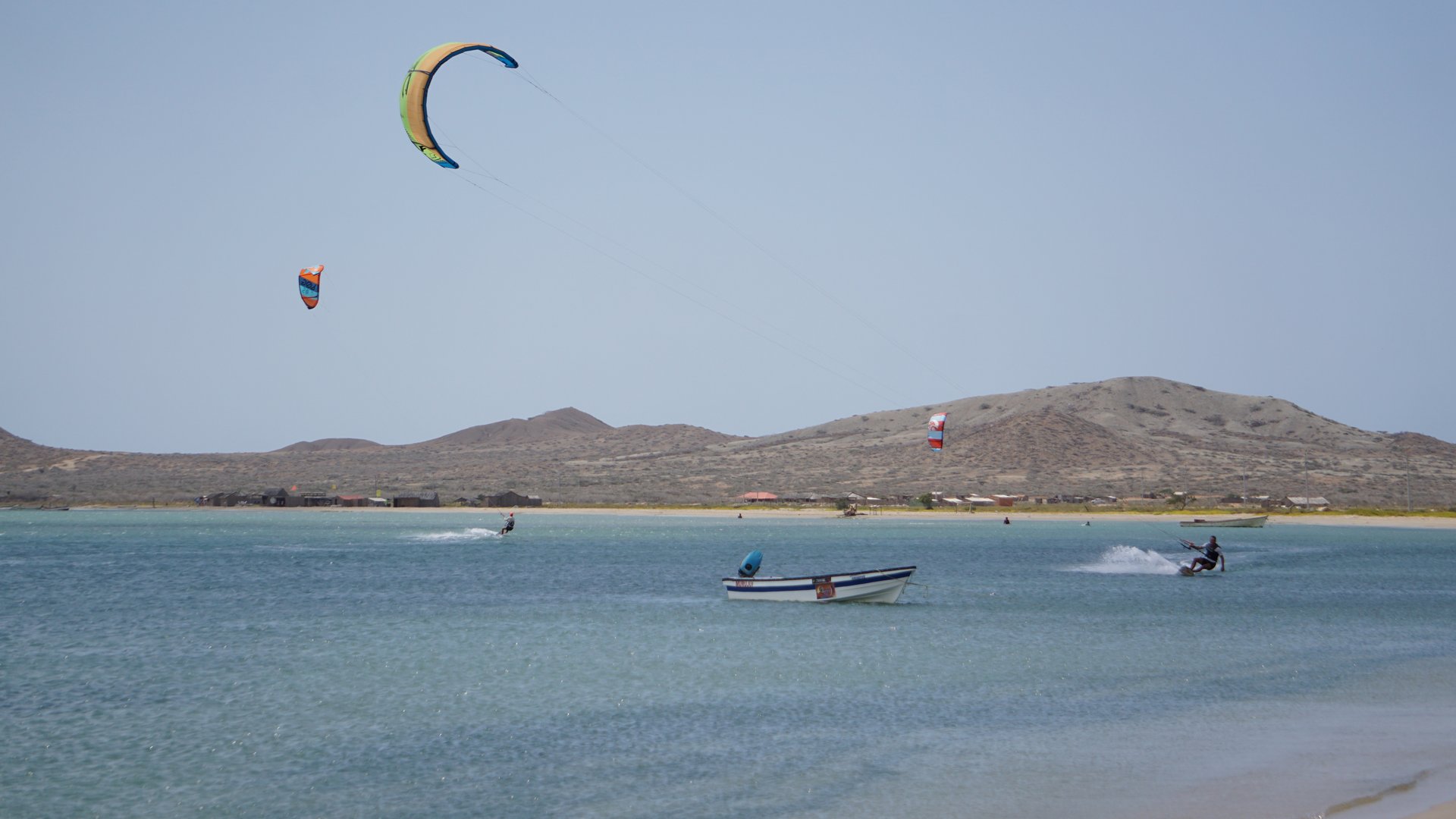 Cabo de la Vela kite spot in La Guajira
South America kitesurf spot in Colombia
Cabo de la Vela is a tiny little headland in Colombia, which due to the geography offers pumping wind nearly all year round and butter flat warm water, perfect for freestyle kiteboarding. The offshore wind makes the middle of the bay a spot for people who can already kitesurf, but it's possible to learn further down the bay where the wind is blowing more cross shore. It's a very relaxed destination where the main activity other than kitesurfing is going to be relaxing and taking in the local culture, but if you're looking for a remote flat water kite spot then this definitely has to make the shortlist. The Wayuu indiginous people are still living in the Guajira area, and the remote location means it still has a fairly untouched feel compared to a lot of South American kite spots.
Off Season
May
Jun
Jul
Aug
Sep
Oct
Nov
Kitesurfing wind conditions in Cabo de la Vela
As mentioned the middle of the bay is for advanced kitesurfers as you need to be able to ride upwind to get back to the beach, but it's also where you will find the flattest water, perfect for freestyle or practicing tricks. Most of the year here the wind blows between 25 and 35 knots, with the lightest wind in May and June when it can be 15-25 knots, but more gusty and inconsistent. The best kite sessions will be in the morning or in the late afternoon, when the wind is most consistent and blowing fully offshore. In the middle of the day it can swing more cross shore making for less fun conditions, but still perfectly kiteable.
Around the kite spot Cabo de la Vela
Nearby you can take a short trip to hike up Pilon de Azucar to see an amazing panorama of the Guajira desert, and experience a sacred place for the Wayuu people. The sunsets from Cabo de la Vela looking West over the Caribbean are incredible, or you can head down to Playa del Pilon after climbing the Pilon and have a dip in the ocean. It's a quiet little place with not much going on, but you'll find local hospi...
Wind Forecast for Cabo de la Vela
Wind Stats for Cabo de la Vela
Travel facts
accommodation

near the spot

camper parking

Not allowed, but possible

public transport

Poorly developed
Kite conditions
ride type

freeride, freestyle, hydrofoil, wakestyle

skill level

beginner, intermediate, advanced, professional
At the spot
emergency

A rescue service, Kite repair

shallow water

Approx. up to 100m