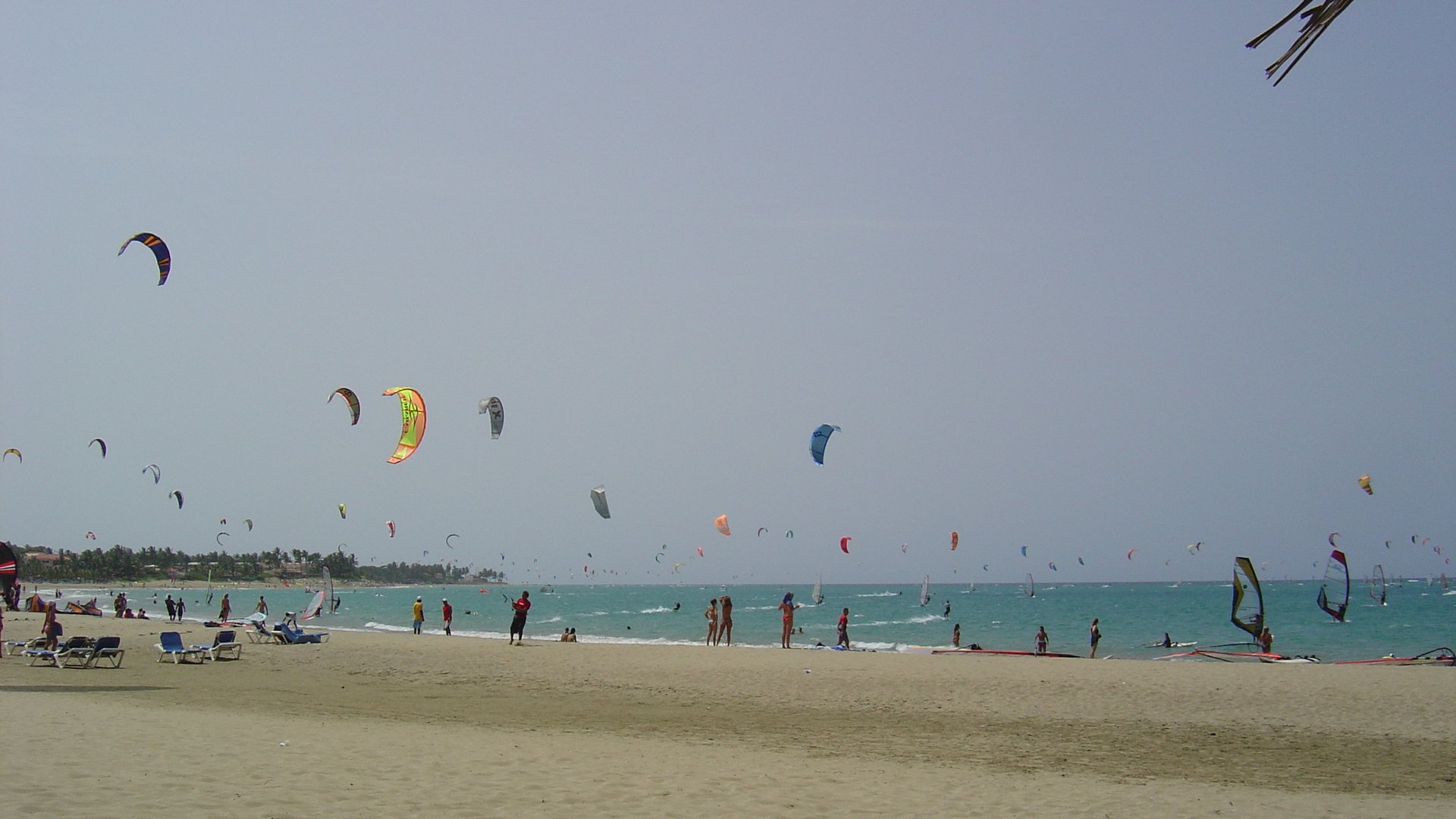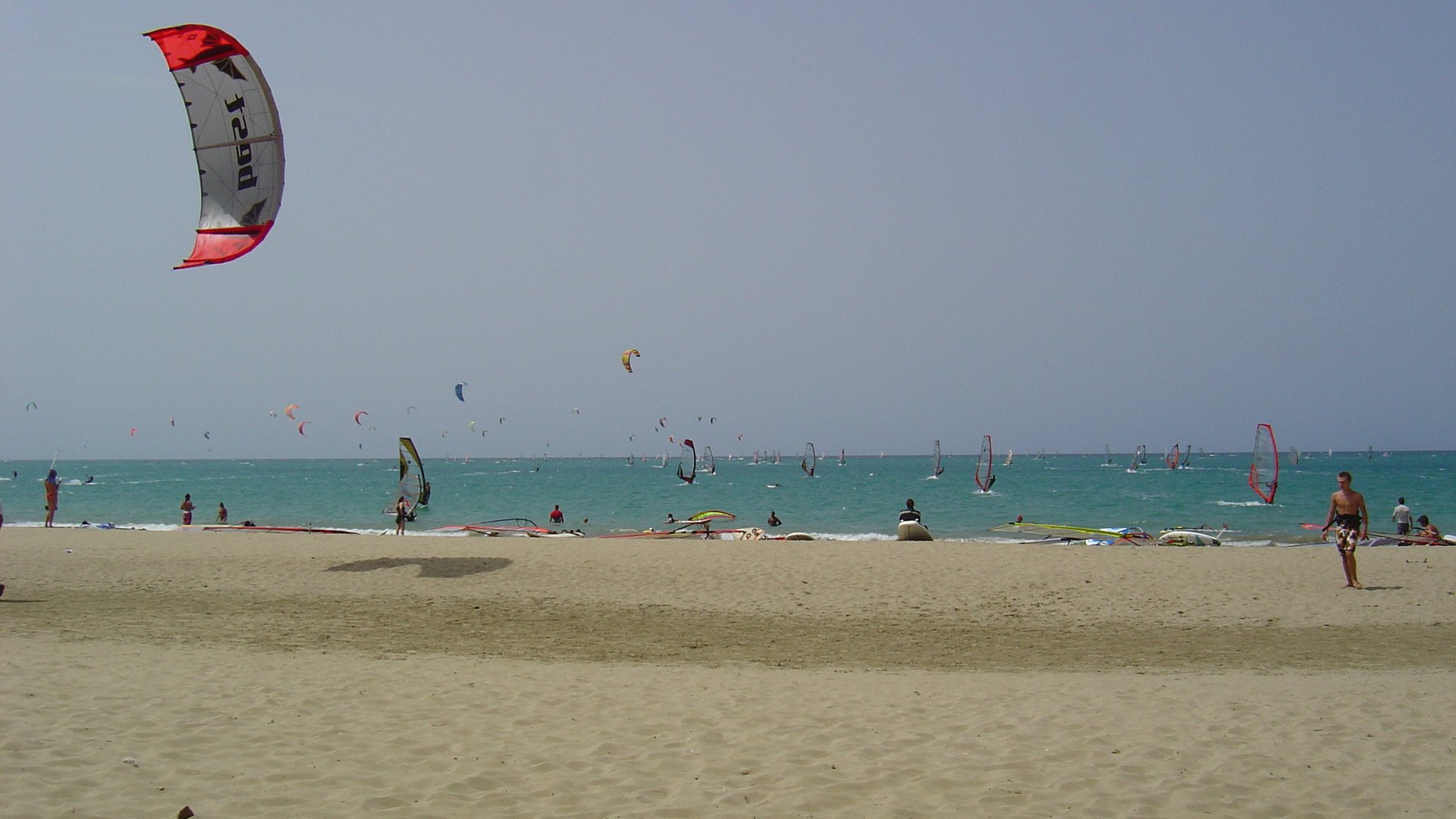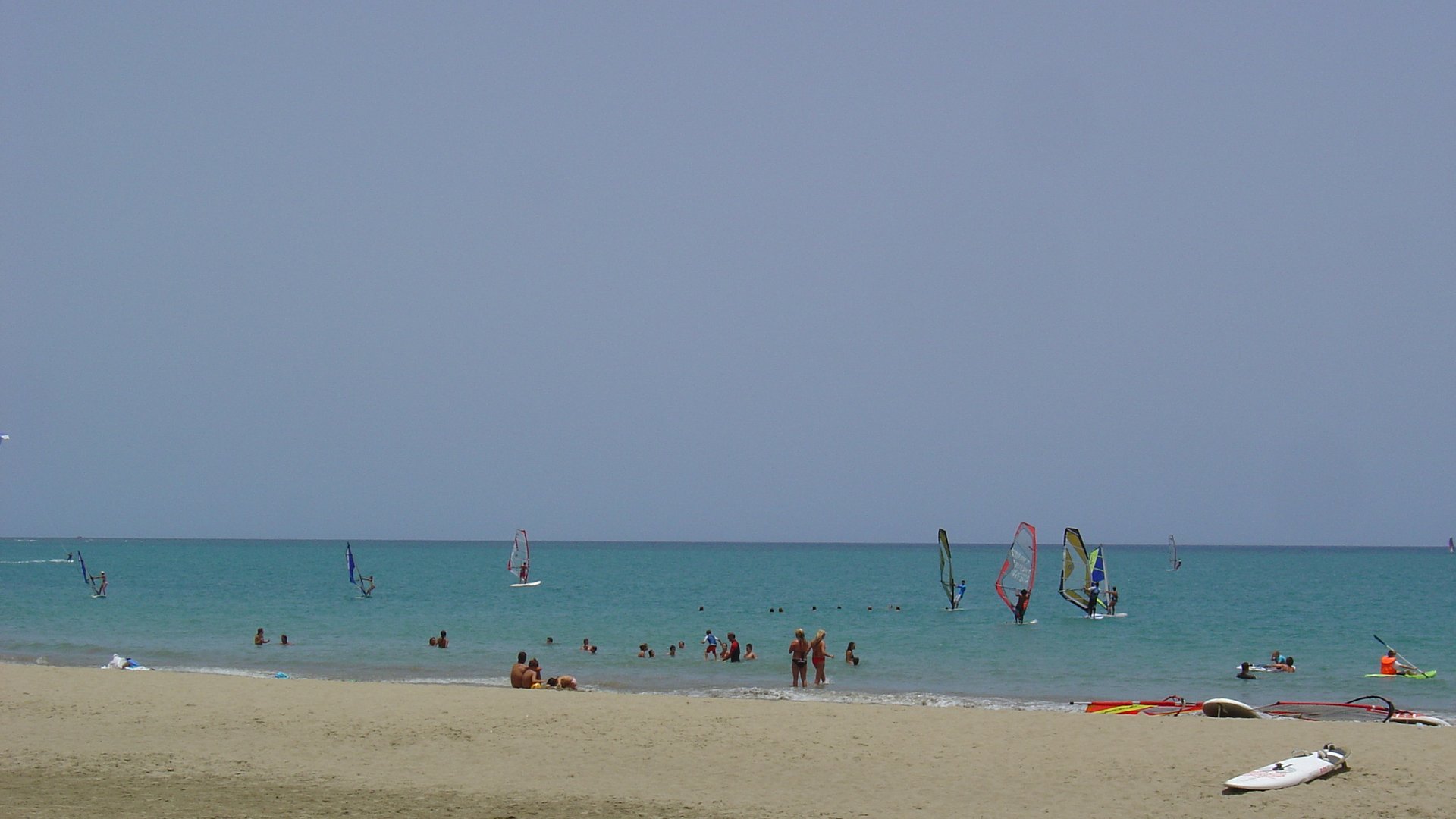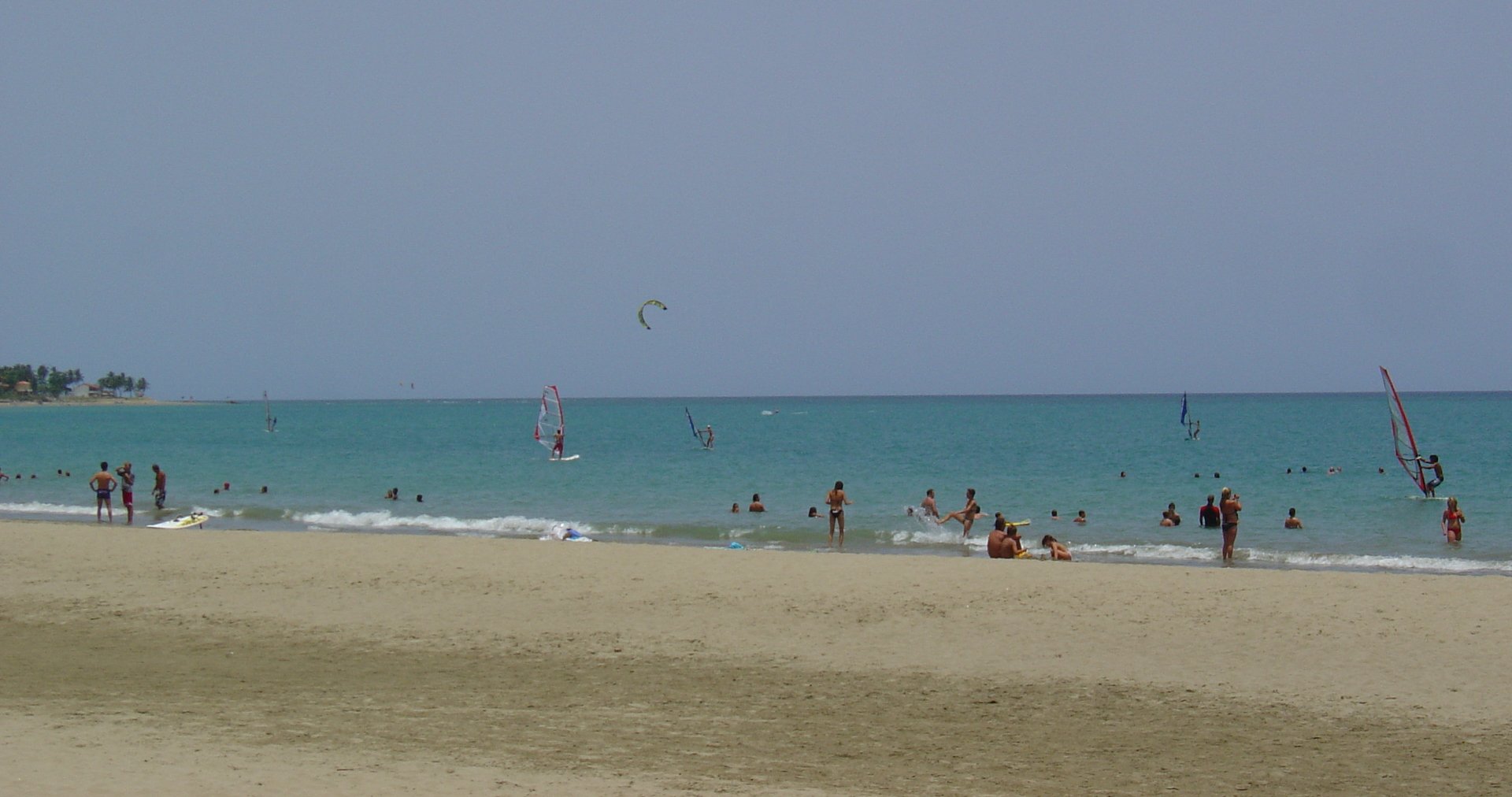 Cabarete Bay kite spot in
North America kitesurf spot in Dominican Republic
Cabarete Bay, located on the Northern shoreline of the Dominican Republic is one of the world's best known kitesurf spots, with steady trade winds and an awesome vibe. Cabarete has grown from a solitary fishing village into something of a pilgrimage for many kitesurfers, with pros flocking there to train, and Cabarete even producing some of the world's best freestyle kiteboarders, such as Adeuri Corniel. The village is a paradise for groups, solo travelers and explorers, with a perfect blend of wind, surf, sun, palm trees and parties that is hard to beat. If you want to hang around the beaches barefoot and lazy, throw down your best freestyle kiteboarding, cruise off the beautiful beach, explore the jungle, or just drink a few nice cocktails and watch the pros, Cabarete is waiting for you!
Cabarete Bay offers a host of kite schools and surf training centers, but there are also plenty of other activities to enjoy as well. If you manage to drag your eyes off the beautiful beaches and take a stroll around the village alleys, you'll find plenty of cosy little restaurants, bars and hangouts, and lots of other kitesurfers to hang out with!
Off Season
May
Jun
Jul
Aug
Sep
Kitesurfing wind conditions in Cabarete Bay
Cabarete is located solidly in the Caribbean trade winds, it's one of the reasons it's become such a popular kitesurfing holiday destination. Due to the thermal wind and the trade winds it generally offers over 250 days of kitesurfing per year (including hydrofoil days of course!), but the main kitesurfing wind season is from around May until August. The wind then will average somewhere from 16-30 knots and is pretty stable with the thermal helping keep things consistent. From December to February is the main tourist season and also when the biggest swells roll through if you are looking for waves or a mix of surf and kite action! From December until April the wind averages around 13-24 knots, so a little bit less windy than summer but still plenty of kitesurfing to be done! The only real "off season" in Cabarete is October and November where the chance of rain increases, and the wind drops off. You can still be lucky sometimes but it's mainly frontal winds at this time of year.
Around the kite spot Cabarete Bay
Cabarete Bay has plenty of other activities to offer apart from...
Wind Forecast for Cabarete Bay
Wind Stats for Cabarete Bay
Travel facts
camper parking

Only by day
Kite conditions
ride type

freeride, freestyle, wakestyle, wave

skill level

beginner, intermediate, advanced, professional

spot type

island, ocean, reef

water condition

choppy, high, medium
At the spot
emergency

A medical center, A rescue service, Kite repair